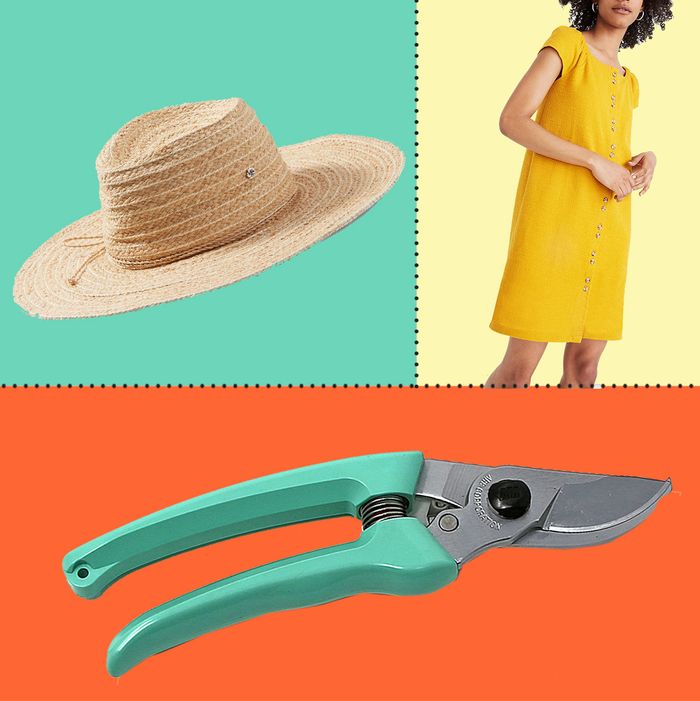 Photo: Courtesy of the retailers
If you follow our biweekly feature Your Shopping Cart, you know that we have some eerily good intel on what you all are buying. Which led us to think that, as Strategist editors, we could turn the tables and highlight all the things we've been buying ourselves. As you'll notice, it's both a blessing and a curse to be a Strategist editor; we're picky, but sometimes we just have to get on with it (it's online-shopping expertise meets IRL needs). Below, what we all bought in June.
Maxine Builder, managing editor
I don't know what came over me this month, but I went all-in on outdoors gear, starting with this pair of La Sportiva trail running sneakers. You might be asking yourself, "Maxine, you like trail running?" The answer is no, absolutely not. But I like hiking, and have big plans to traipse around Acadia National Park over the Fourth of July holiday, and I wanted footwear that would be more supportive than running sneakers but lighter than hiking boots. The answer was trail running shoes, and these had great reviews on the internet (and gave me some cute-but-ugly sneaker vibes). I've yet to hike in them, but I did break them in by walking from my apartment in Williamsburg to our office in Manhattan and had nary a blister, so I think I made the right choice.
I was suckered into getting the Black Hole dopp kit in medium, in part thanks to this micro-sale that went up a couple weeks ago, and because I've long been jealous of my boyfriend's Black Hole dopp kit.
I also bought a new pair of Baggies, which are different from the pair of Patagonia Barely Baggies that I already own and wear all of the time. Mine have a 2-inch inseam, which I've finally realized is just a little too short for when I'm trying to do actual outdoor activities. So I caved and bought a pair of these regular-length Baggies, with a 5-inch inseam, for more active situations (and the days I just want a little more thigh coverage), in a kicky violet. It felt like the right mood.
Speaking of the right mood, I bought a pair of Chacos. More specifically, Grateful Dead-themed Chacos. The official color is "Steal Your Face." I have no regrets.
Alexis Swerdloff, Strategist editor