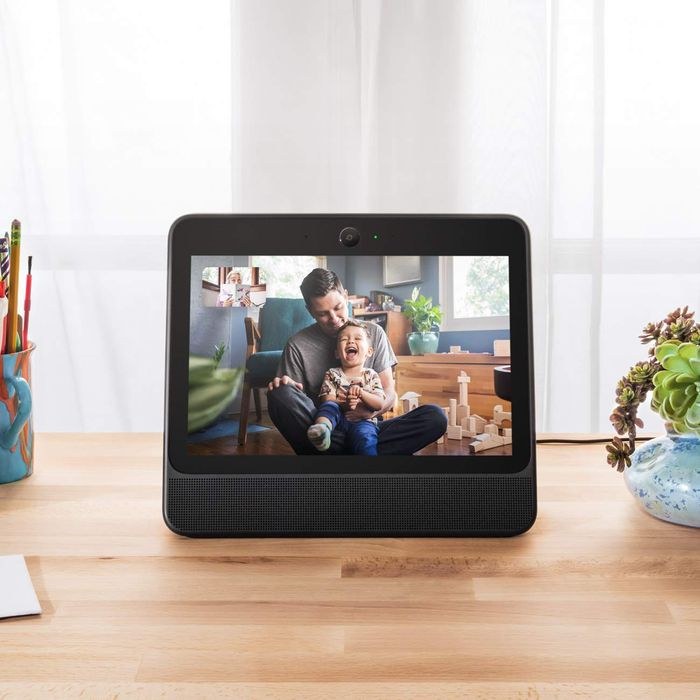 Who cares about Black Friday, Thanksgiving, or Christmas? Worshipers at the altar of consumerism know the real excitement comes Amazon Prime Day. But as loyal Strategist readers know, just because a product appears on the master list of Prime discounts doesn't mean that a) you'd actually want it, or b) that the new price is actually a good deal. Here, though, are a few on-sale gadgets and other things that I like that a) you might, too, and b) are actually good deals (based on my years of professional deal-seeking expertise, plus some Google searches).
Well, hey! This is the very mesh Wi-Fi system that I wrote about for this site (and that I own), complaining only about the steep-ish price. Not anymore! The basic set (one base station, one satellite) is now half-price. For bigger houses, the three-base-station set is $300 instead of $500. If you have dead spots, snap it up!
These aren't the top-of-the-line $300 babies I reviewed here, but they're a close second. Supremely comfortable, wireless, and a big help on planes. And only $90!
Five terabytes! Holy moly, your "my laptop is full" woes are over. (For comparison, Newegg.com offers this same drive for $134.)
The Portal is Facebook's video-chatting smart screen. Make encrypted voice or video calls to anyone who uses Facebook Messenger — and when you're not talking, it's an Amazon Alexa, a digital picture frame, and a storyteller for kids. (If you trust Amazon not to spy on you more than you trust Facebook, the similar Echo Show 2nd Generation is also on sale for $150, 30 percent off.)
What's eyebrow-raising here is that there's a sale at all. Apple stuff is rarely discounted anywhere. This 32-gig model is almost $100 off, and last year's iPad Pro models are also on sale.
Flat TVs are cool because they're flat, but uncool because there's no room for decent speakers. If you don't have a separate sound system, a great soundbar is a must-add for your TV, and this one is great (here's my review). It has Alexa built in ("Alexa, turn it up"), it streams music from Spotify, Apple Music, Google Music, Amazon Music, and 50 others, and it can be part of a Sonos whole-house audio system. (You pay $360, and you get the soundbar and $100 in Amazon gift cards.) [Editor's note: This deal is currently inactive. We'll update if we see it return.]
A whole bunch of PC monitors are on sale today. This one, for example, is a nicely sized HD monitor whose picture goes all the way to the edges — no plastic margin — and a sleek stand. [Editor's note: This deal is currently inactive, but the monitor is still in stock for the full price above. We'll update if we see it go on sale again.]
Not the latest model (which costs more than twice as much). But the GoPro 5 is still a rockin', tiny, 4K waterproof video camera with legendary picture quality. We use these all the time on my CBS Sunday Morning shoots. [Editor's note: This deal is currently inactive, but the GoPro is still in stock at the full price above. We'll update if we see it go on sale again.]
Yeah, it's a power strip — but what a power strip! It's portable (stores its own cord), it's round so that power bricks don't interfere with each other, it has three three-prong outlets, and it also has three USB ports for plugging in phones and stuff. Oh, and it's red, so you can see it under the desk (or from space). [Editor's note: This deal is currently inactive, but the charging station is still in stock at the full price above. We'll update if we see it go on sale again.]
The Amazon Echo, of course, is Amazon's "smart speaker," capable of expertly answering questions, controlling your lights, sending messages, and so on. The Dot is a compact, coaster-sized version, usually $50. At $22 — the least expensive Echo product ever offered — you could buy it just for its alarm-clock feature alone. Or two of them, for upstairs and downstairs use as an intercom. (Full-size Echos are discounted, too — consult this list for all our other good deals on similar smart devices.) [Editor's note: The Echo deal was so good Amazon has sold out of the devices. We'll update this if we notice more in stock.]