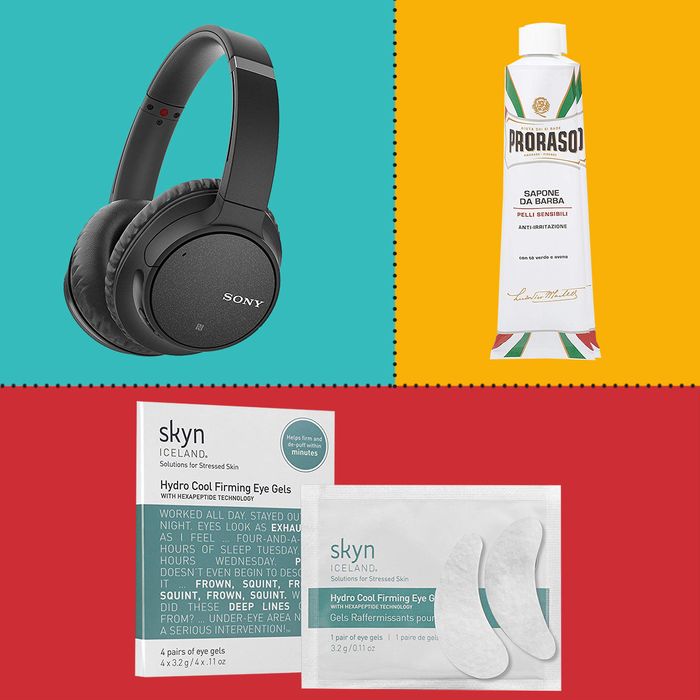 Photo: courtesy of the retailers
Welcome to a special Prime Day edition of Your Shopping Cart, wherein we break out the top ten things that you, our devoted Strategist readers, bought in droves. Think of this as the TL;DR of the Strategist (or, in this case, of the first day of the Holiday We Call Prime): If your like-minded brethren are buying these items, maybe you'd like them, too.
There was no single shopping strategy at play here. Some of our readers savvily stocked up for winter (the Orolay coat was the second-most-purchased item), while others seemed to use the holiday as an opportunity to pull the trigger on typically expensive personal care and household items (the Waterpik Aquarius Water Flosser, currently 56 percent off, came in hot at number six, and the perennially popular Instant Pot, which is down to a mere $50, is at number seven). Most popular (sensibly, in this 90-plus-degree weather) were the half-off Skyn Hydro Cool Firming Eye Gels. You'll also find a painful-but-worth-it epilator, some sunscreen that our beauty writer Rio Viera-Newton strongly recommends, and, intriguingly, a cheapo pair of skinny jeans, from our megalist of the best Prime Day fashion deals.
When we first wrote about this coat in March of 2018, its price hovered just under $100. A surge of popularity (a bit of an understatement) brought that up to $140 this year. Now on Prime Day, it's cheaper than it was before it blew up. Strategist readers had early access to this 40 percent off deal over the weekend, and it's still on sale and (surprisingly) has not sold out.