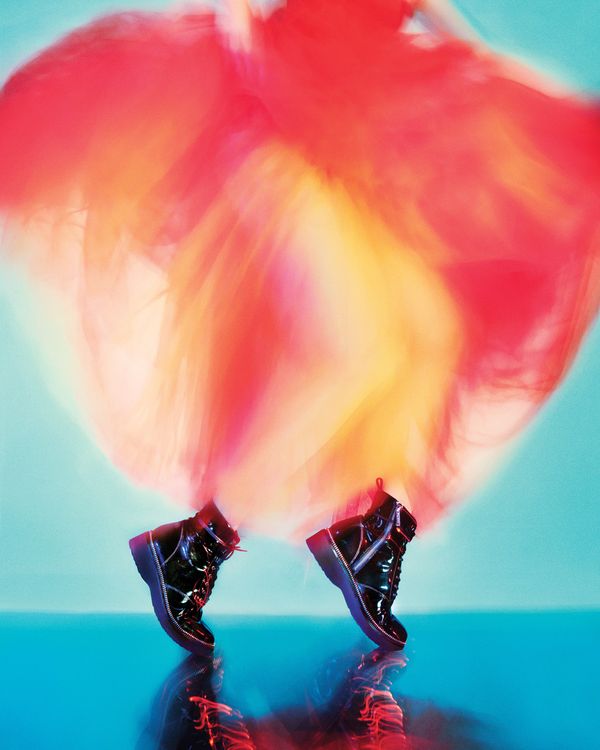 MICHAEL Michael Kors boots
; Dolce & Gabbana dress, at 717 Fifth Avenue.
Photo: Pari Dukovic
These Michael by Michael Kors boots are akin to those that stomped down the fall 2019 runway; a reference, Kors says, to his late teens, which were spent stumbling out of Studio 54. Combat boots have been a symbol of youthful rebellion for decades, which explains why designers like Marc Jacobs, who brought back his famous Perry Ellis collection last year, and Miuccia Prada, a onetime member of the Italian Communist Party, continue to recycle them. Their ubiquity on the fall runways in particular, though (Dior, Bottega Veneta, and the Row each hada pair too), could be a sign, at long last, that sneaker fatigue has set in: Last season, everyone from Balenciaga to Prada showed sneakers; this year, there were hardly any to be found.