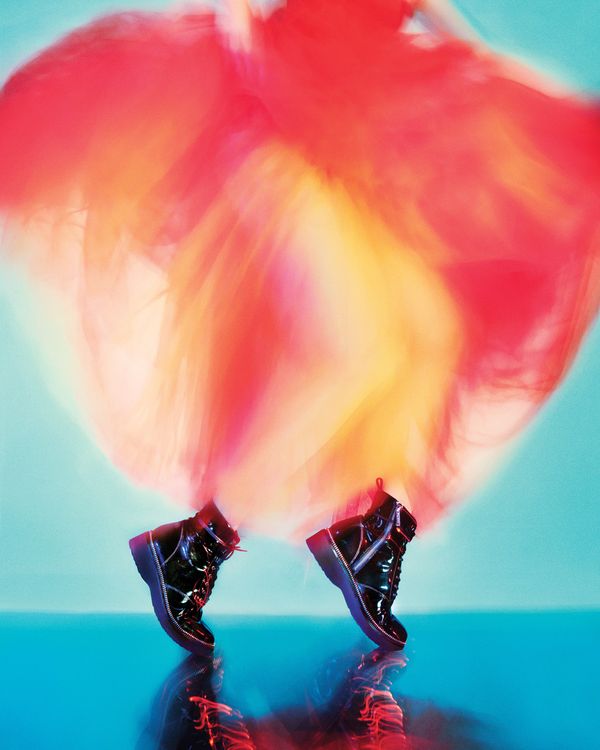 MICHAEL Michael Kors boots
; Dolce & Gabbana dress, at 717 Fifth Avenue.
Photo: Pari Dukovic
These Michael by Michael Kors boots are akin to those that stomped down the fall 2019 runway; a reference, Kors says, to his late teens, which were spent stumbling out of Studio 54. Combat boots have been a symbol of youthful rebellion for decades, which explains why designers like Marc Jacobs, who brought back his famous Perry Ellis collection last year, and Miuccia Prada, a onetime member of the Italian Communist Party, continue to recycle them. Their ubiquity on the fall runways in particular, though (Dior, Bottega Veneta, and the Row each hada pair too), could be a sign, at long last, that sneaker fatigue has set in: Last season, everyone from Balenciaga to Prada showed sneakers; this year, there were hardly any to be found.
Evidence: Four Combat Boots From the Fall Runway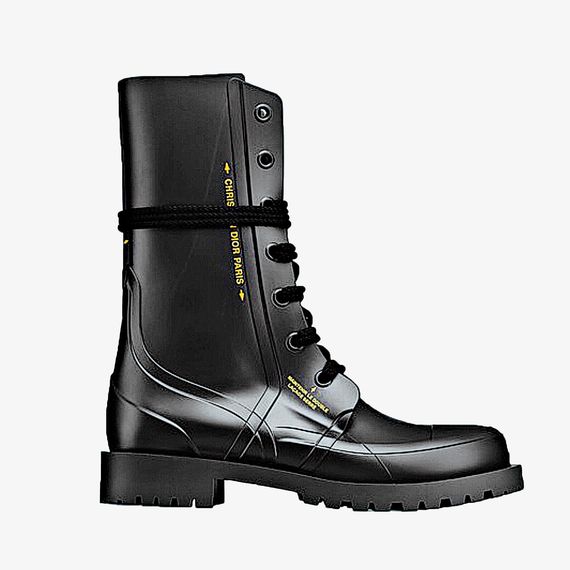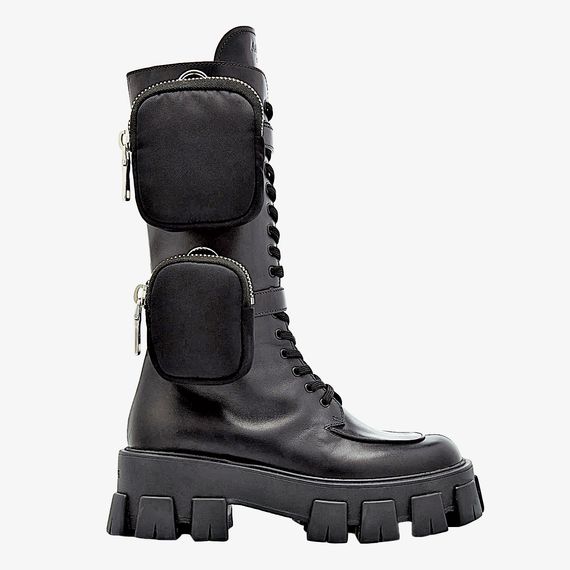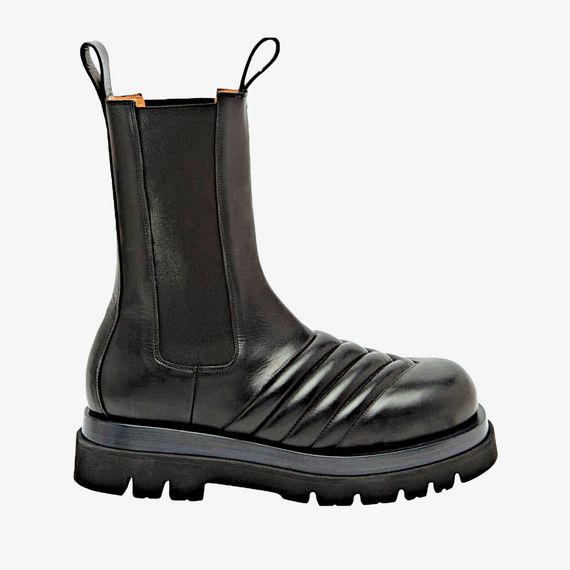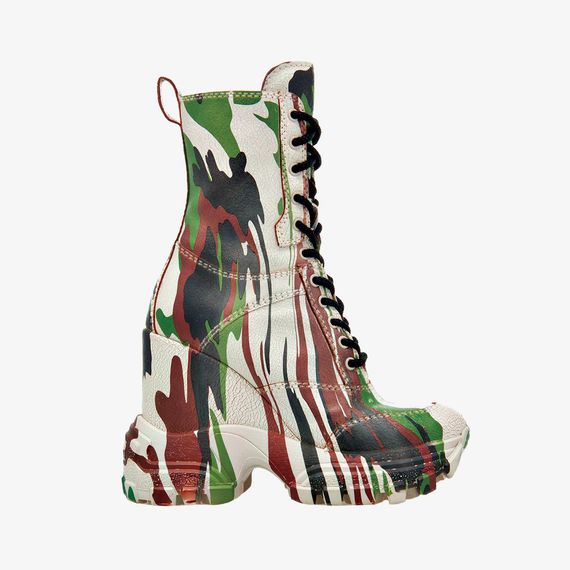 How They Made It to the U.S.
According to Ray Goodman, owner of Trash and Vaudeville.
"In 1974, I went to London for an internship. I was a student at F.I.T. and was blown away by what was happening with fashion there. When I opened the shop, I started taking trips back for inspiration. All the kids had these amazing Mohawks and wore Docs, so I decided to bring some back with me to sell. Right away, people were coming in for them; they already had some steam because of the Clash. Within a year, we were bringing in containers at a time. We were the first to have them in the U.S. and were selling so many pairs that the brand offered us the exclusive distributorship in the States, which I turned down — not my best business decision. In the past year, the feverish demand for them I saw in the '80s and '90s seems to be returning. We just did a Trash and Vaudeville collaboration with Dr. Martens. They basically sold out."
And Then Became the Anti-Establishment Footwear of Choice
According to fashion stylist Lori Goldstein, who styled Madonna's "Take a Bow" music video.
"In the '80s and '90s, we were all wearing combat boots constantly: It was our rebellion against the expectation that we'd be that classic '80s executive woman who wore heels and an Armani suit. We wanted to say 'Fuck you' to the Establishment — we wouldn't dress how you told us to. What people don't talk about enough is that they were also great to dance in. Everyone — Madonna, Patti Smith, Anna Sui — was wearing them with kilts and going to Studio 54 or Danceteria or the Mudd Club and staying out all night. You could buy them everywhere. Trash and Vaudeville was the go-to. The Army-Navy store on Canal. Unique Boutique on Broadway. I still wear combat boots all the time. They're just by Jimmy Choo now."
And Later, Hip-Hop Royalty
According to Misa Hylton, who styled artists like Jodeci, Missy Elliott, and Mary J. Blige
"I was shopping in the village with Puffy in the early '90s, and Doc Martens were everywhere. But not in the stores I was shopping at. They inspired me, but I wanted something different. So I went to this little shop on 8th Street where vintage Army boots were sold and bought a pair — they were narrower than Docs, with rugged soles. I began wearing them all the time. In 1992, I put Mary J. Blige in combat boots with a tennis skirt in a video for her first album, and that set it off for hip-hop culture; it became a staple in streetwear. I put all of the Jodeci guys in combat boots in their first music video. I never stopped wearing them: I have a pair from Chanel, knee-high suede ones from a store called Bdonnas. I wear them with everything: shorts, skirts, long dresses. Whenever the mood strikes me."
The Leather Softener Vintage-Heads Love
Photo: Courtesy of Vendor
"If the leather is dry, as it often is when you buy vintage, get a leather dressing called Pecard. It's an old American company, and it contains no harsh chemicals. You just dip your hands into it, massage it all over the boot, let it seep into the skin for two days, then wipe it all off with a cloth. I deal with vintage-shoe nerds, and all of those guys love this stuff." —Melissa Howard, the owner of Stock Vintage, primarily sells boots from the 1920s to the 1970s
How to Prevent Combat-Boot Blisters
Photo: Courtesy of Vendor
"I wear Docs constantly, and the only thing you need is Body Glide Foot Anti-­Blister Balm. You rub it on your heels, and it forms a barrier between your skin and the leather." —Jessica Strang, owner of Coco + Peach jewelry
Some More Boots to Buy
Photo: Courtesy of Vendor
Photo: Courtesy of Vendor