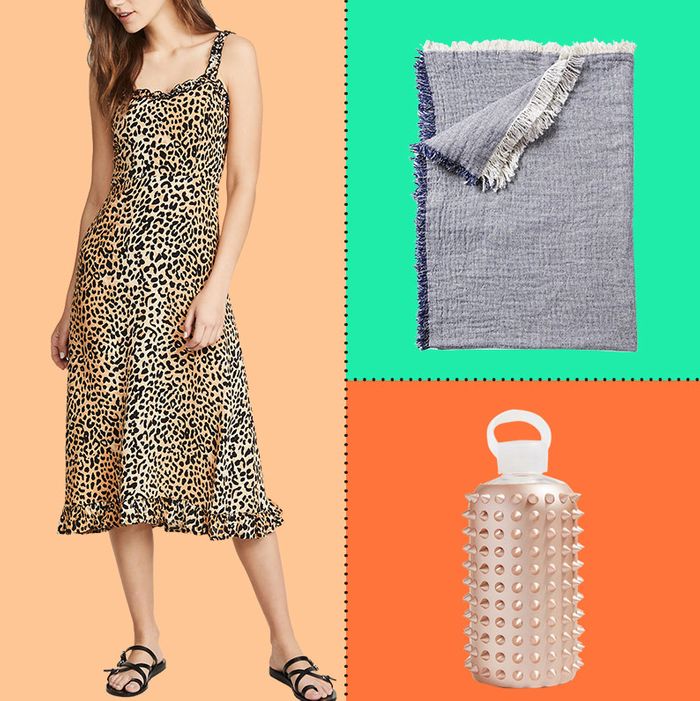 Photo: courtesy of the retailers
The sales are so good right now that we haven't really blinked an eye when confronted with stuff on sale that's over 70 percent off. Below, the best things we found this week from the internet's collective sales bins, including a $9 T-shirt and a $4 salt lamp.
A very comfortable-looking and understatedly sexy 100 percent cotton chemise from Eberjey.
A perfectly faded black tee from J.Crew that's a mere nine bucks. It also happens to be on sale in actual colors.
Another 70 percent–offer, this one a poplin button-down courtesy of upscale basics line Save Khaki.
This is not actually on sale as part of Nordstrom's Anniversary Sale (which, incidentally, is on through August 4), but it's on sale nonetheless, and it's a very handsome backpack.
This sweet polka-dot midi skirt is another non-Anniversary Sale deal that got lost in the shuffle.
This cult Spanish skin-care line is known for its excellent anti-aging products (and is what several of our pregnant/breastfeeding friends swore by). This gentle cleanser is infused with green tea.
This duvet cover (available in white, gray, and black) is likely very soft, considering it's made from washed cotton and linen.
Marimekko always feels on trend, but this shower curtain feels particularly now.
Pare your new jazzy shower curtain with a more subdued bath mat from Macy's high-end Hotel Collection.
Speaking of packable, this Kelty cooler folds down to the size of a waffle-maker.