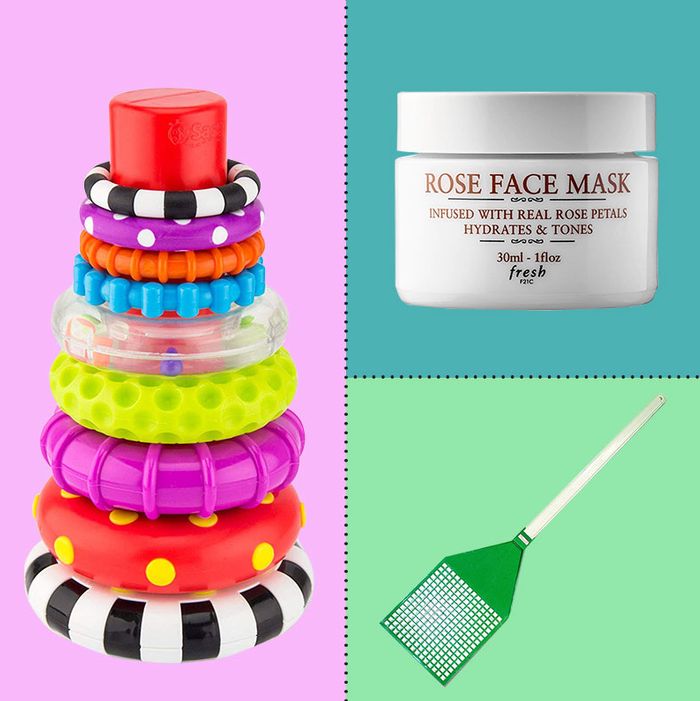 Photo: Courtesy of the retailers
If you follow our biweekly feature Your Shopping Cart, you know that we have some eerily good intel on what you all are buying. Which led us to think that, as Strategist editors, we could turn the tables and highlight all the things we've been buying for ourselves. As you'll notice, it's both a blessing and a curse to be a Strategist editor; we're picky, but sometimes we just have to get on with it. (It's online-shopping expertise meets IRL needs.) Below, what we all bought in August.
Anthony Rotunno, senior editor
After reading both Chris Black and Lauren Ro recommend Chacos and Crocs respectively as effective summer rain shoes, I bought this inexpensive pair of the latter for an upcoming trip to China when the forecast looks, well, hot and rainy. I've never owned a pair of Crocs, and was surprised at just how light they are. These seem to be cut a bit narrower (they're billed as unisex); the plastic/rubber "straps" on my men's size 9/women's size 11 chafe a bit along the inside of my foot, but I suspect that's just from breaking them in. Other than that, they're pretty comfortable, though they're a little less anonymous than Lauren's rain Crocs. (Each of my sandals has buttons with crocodiles on them, and the Crocs name spelled out on two different straps.) Ahead of my trip, I tested them out during a light drizzle in New York City, and found that their material dried superfast, and their textured soles kept a firm hold on my wet feet.
I stumbled upon a 31-inch fly swatter like this at a liquor store in Rhode Island a few weeks ago. The $6 one I saw was bright orange, which made it stand out among the cases of White Claw and bottles of Whispering Angel. And, like those refreshing beverages, it seemed too good not to buy. It was definitely more of a novelty purchase, but the thing is functional — my apartment has 12-foot ceilings and the swatter has already allowed me to kill some flies without climbing on the furniture. There's something very satisfying about the thwhack of its oversized head against a wall. Mine is made by a brand called Epic Summer, but I couldn't find it online; this Kole Imports model is basically identical (except in green). Shipping is free, but not Prime, so if you urgently need your giant fly swatter, consider these other options, many of which can ship overnight.
This month, I bit the Baggie bullet and ordered these dusty "stone blue" shorts. Others have praised Baggies on this website before, and in my weeks of wearing them, I've grown to love the shorts for many of the same reasons they do. I've yet to swim in mine (that's not really why I got them), but they're pretty perfect weekend shorts. I will throw them on with a t-shirt for a morning bagel run, keep them on while lounging on the couch for the next few hours, then swap tee for linen button-down or polo to go meet friends for lunch. The 5-inch inseam is neither too short nor too long, but ideal in-between length — they hit above the knee and will rise up when I'm sitting, but definitely in no way look like short shorts on my five-foot-nine-ish, 150 pound–ish frame.
Maxine Builder, managing editor
My best score of the month happened on a random walk through Williamsburg, where my boyfriend and I stumbled upon a Best Made "surplus sale." I'm a sucker for their heavily designed, industrial-rustic aesthetic and some good 22-gauge steel, so I felt like we had won the lottery. I nabbed this three-piece set of trays in red for $18, which is an unheard-of 69 percent off the regular price of $58.
The other big purchase I made this month was a little more practical. Despite our best attempts at duct taping our years-old drying rack together, it finally collapsed on us, which sent me on a hunt for a more heavy-duty, higher capacity option. Enter this Honey-Can-Do drying rack, which butterflies out and gives me more room to air-dry my clothes than I've ever had. I also love the little mesh square in the middle, which I've found is a great place to lay out sports bras to dry.
Karen Iorio Adelson, senior writer
My old bath mat was getting a little threadbare, so I ordered this one as a replacement without really expecting much. When it arrived, though, I was pleasantly surprised with how soft and plush it felt. Standing on it post-shower adds a little bit of luxury to my morning routine.