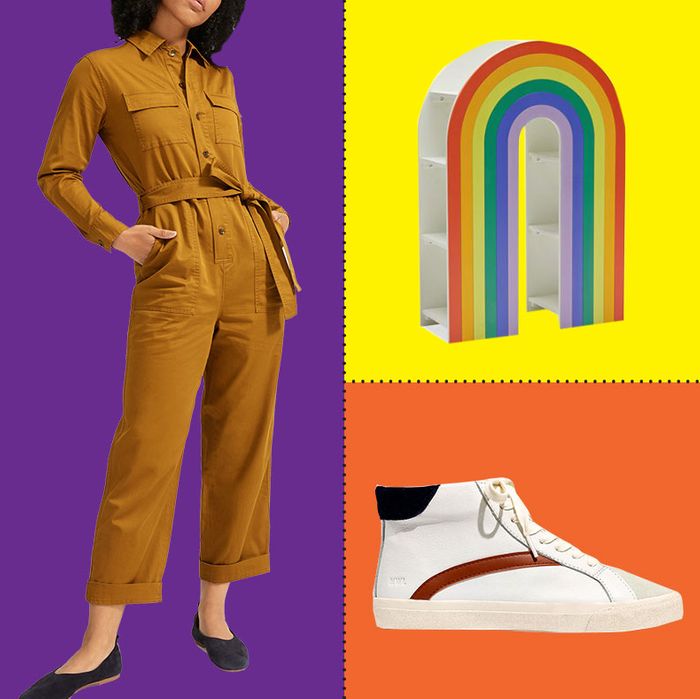 Photo: courtesy of the retailer
Welcome to a very playful edition of Don't Dillydally, our weekly look at the limited-edition and new launches worth getting excited about. And apologies in advance for getting a little carried away with Drew Barrymore's new kids' line … the stuff is just really good.
Drew Barrymore's Flower Kids Collection
Regular Don't Dillydally readers may remember when we covered the launch of Drew Barrymore's Walmart line, Flower Home. Well, yesterday, Flower Kids made its online debut, and the stuff is so stinkin' cute we couldn't limit ourselves to just a few products. It feels very vintage Land of Nod (pre–Crate and Barrel acquisition). Note that this Sweet Strawberry bedding set, as well as the Jungle Tiger set below, comes in a full size (for grown-up-sized beds) as well as twin.
SpongeBob IGLOO Cooler
Madewell's Sidewalk High-Top Sneakers
Back in February, Madewell released its first-ever sneaker, the Sidewalk. Now they've gone and created a high-top version that is very Veja meets Vans.
Zombie Skittles