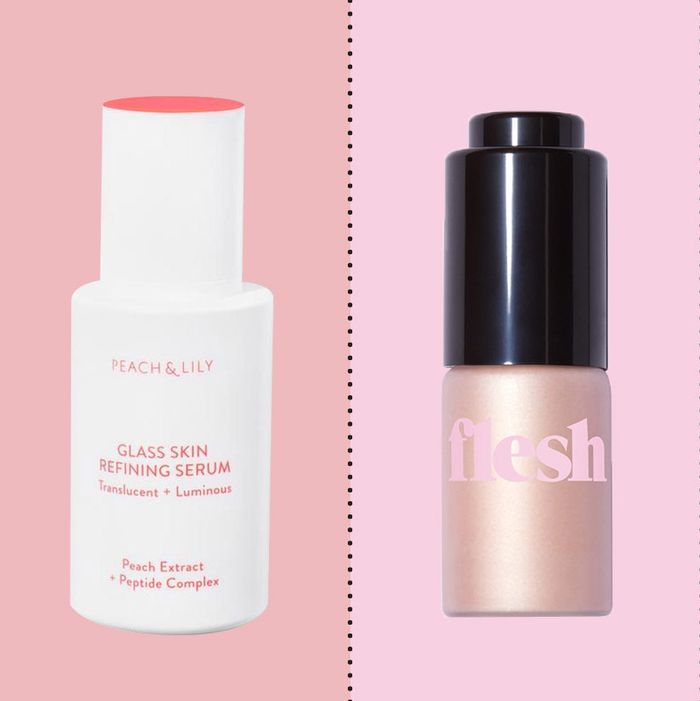 Photo: Courtesy of the vendor
It should come as no surprise that Ulta is one of my favorite places on planet Earth. Their mix of high end and drugstore products — from NYX to Anastasia Beverly Hills — and near-constant sales make it the best place for worthwhile, budget-friendly beauty purchases.
If you too love Ulta, good news: Their 21 Days of Beauty Sale has arrived. In case you're unfamiliar with this particular event, let me explain: Every day from now until September 21, Ulta will release a handful of best-selling, cult-favorite products at insanely discounted prices. One way to shop this event is to visit the Ulta site daily to check which cult-favorite products are on sale. Another, easier way would be to read and then save this article. Because, as a service to you, my loyal readers, I've picked the best thing(s) to buy on every day (well, almost every day — on some days, none of the available items piqued my interest) of the rest of the sale. If anything speaks to you, I recommend setting a reminder in your phone to buy it — if you want to get Kylie Cosmetics Matte & Velvet Lip Kits for $14 instead of the usual $24, for instance, set an alert to do so on Saturday, September 14. Or if you'd like to procure Urban Decay's 24/7 Glide On Eye Pencils for $11 instead of $22, set that alert for Saturday the 21. Now go ahead and enjoy the rest of my beauty sale Advent calendar.
Tuesday, September 3
If you're in the market for a sheeny, pearlescent liquid highlighter, I highly recommend this from Flesh. You can mix it in with your foundation to brighten up your whole face, or dab it along the high points of your face (cheekbones, brow bone, tip of the nose and upper lip) for a highly flattering glow.
Wednesday, September 4
I've talked about these eye patches several times over the years. They're great for de-puffing dark, sleepless under eyes, and are particularly adhesive, which means you can wear them as you go about your day (cooking dinner, folding laundry), without worrying that they're going to slide off your face. Plus, their cooling effect means they feel amazing if you happen to have a hangover.
Saturday, September 7
This pencil is a cult favorite for a reason (Kim Kardashian and Michelle Obama are fans!). It's super-emollient and waxy, and creates the most natural, hairlike lines. I rarely fill in my brows, but on nights when I want my brows to look more dramatic, it's always with this pencil. No other brow definer (including the also widely beloved Benefit's Precisely My Brow) stays put for as long, or looks as realistic on.
Monday, September 9
This serum is a holy grail for quite a few of my beauty-obsessed pals, and I understand why. It has niacinamide for brightening any uneven skin or dark spots, hyaluronic acid for deeply hydrating the skin, and peptides for promoting collagen production. It's a wonderful, do-it-all serum that's definitely worth snagging during this sale.
Saturday, September 14
If you've never tried a Kylie Lip Kit before, here's your chance! I love how silky and creamy this lip liner is — it goes on really easily, and creates a perfectly soft, straight line. And the lipstick really does stay put all day.
Monday, September 16
It Cosmetic's velvet brushes are some of the best I've ever used. They're soft, fluffy, and my makeup looks flawless and airbrushed. If you're in the market for new brushes, do yourself a favor and go for this deal.
Friday, September 20
If you struggle with dark circles like I do, this concealer might just be your saving grace. It's super-full coverage — a little goes a long way — and it will cancel out any darkness immediately.
If you like spot concealing dark spots rather than applying a full face of foundation everyday, this concealer brush from It Cosmetics will be your new best friend. I've already raved about how much I love their fluffy velvet brushes (above), but this one are the perfect size and texture to feather out concealer so that your blemishes are covered in the most natural, seamless-looking way possible.
Saturday, September 21