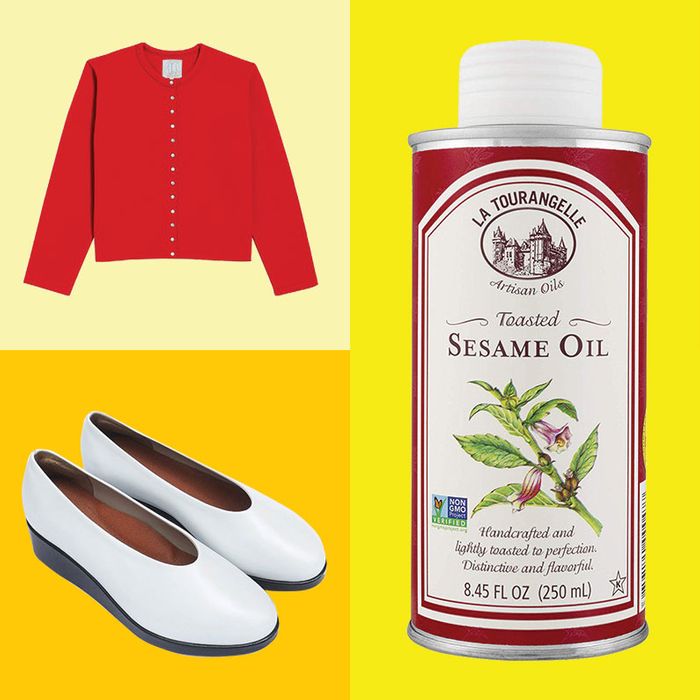 Photo: Courtesy of the vendors
If you follow our biweekly feature Your Shopping Cart, you know that we have some eerily good intel on what you all are buying. Which led us to think that, as Strategist editors, we could turn the tables and highlight all the things we've been buying for ourselves. As you'll notice, it's both a blessing and a curse to be a Strategist editor; we're picky, but sometimes we just have to get on with it. (It's online-shopping expertise meets IRL needs.) Below, what we all bought in September.
Jenna Milliner-Waddell, junior writer
Before working on our best cable modem and best Wi-Fi router stories, I had no idea what either thing was. But when I moved into an apartment by myself at the beginning of the month and suddenly things like setting up Wi-Fi all fell on me, all the reviews about people trying to escape their service provider's monthly modem and router rental fees finally clicked. I didn't want to fall into the same trap they did and knew I wanted to buy my own too. The Optimum guy set up the modem, but setting up the router was up to me, myself, and I — which also doubled as the perfect network name. Just like reviewers said it would be, the setup was simple and I was browsing and streaming in no time.
I recently worked on the best expert-recommended leave-in conditioners and what I gleaned from all my research is that I have low-porosity hair, meaning I have a tight cuticle layer resistant to moisture. I am always a little skeptical of hair-care products that aren't specifically made for black women, but I had a sample of this bond serum from Sephora, and it promised to seal my strands. Hoping it would lock in all the moisture my hair is so resistant to, I gave it a try and racked it through my coily curls. TL;DR: I tried the sample and now the full-size version is en route.
Hilary Reid, writer
I did some fall shopping this month, which included buying this "sleeveless cardigan" a.k.a. vest from Agnès B. The Strategist once named Agnès B.'s snap cardigans as one of the few inoffensive office cardigans, and I couldn't agree more. I have my black one with me most days, and now I'm excited to have this jaunty green one in rotation, too.