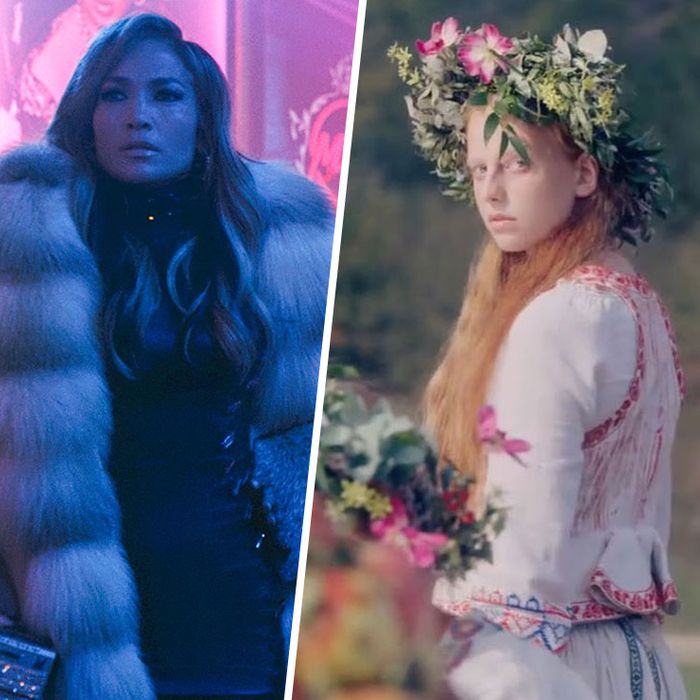 Photo: Courtesy of the studios
The 31st of October is just a blink away, and unless you're the kind of person who plans your Halloween costume a year in advance, you probably haven't given any thought to what you're going to wear. So if you'd rather not fall back on the old sheet-with-two-holes-cut-in-it routine, or go as some kind of political dad joke like the whistle-blower, you'll need a creative — and quick to ship — alternative. That's where we come in. Here are 11 extremely of-the-moment 2019 Halloween costumes that you can buy on Amazon.
Brad Pitt from Once Upon a Time in Hollywood
The best Halloween costumes are the ones you can throw on over jeans and wear well after the holiday is over. This Champion tee, along with everything else Brad Pitt wore in Once Upon a Time in Hollywood, has become something of a sartorial sensation with men searching the internet for reproductions. Add a pair of aviators, some beat up 501s, and a sunny yellow Hawaiian shirt for the full Cliff Booth effect.
Lil Nas X from the "Old Town Road" video
Lil Nas X captured America's hearts in 2019 with his yeehaw anthem "Old Town Road." And dressing in his signature Western attire, even if your cowboy hat isn't from Gucci, should win you gallons of partygoer affection. Another plus of going "Old Town Road" for Halloween is the potential for a buddy or couple costume, should one of you feel like wearing a matching Billy Ray Cyrus getup.