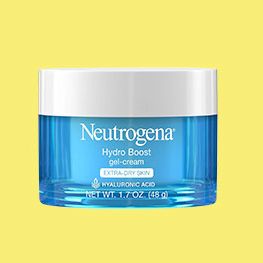 Photo: Courtesy of the vendors
Welcome back to Your Shopping Cart, wherein we break out the top ten products that you, devoted Strategist readers, all bought in droves. Think of this as the TL;DR of the Strategist: If your like-minded brethren are buying these items, maybe you'd like to as well.
As we welcome the first chilly days of fall, we see a shift in our best-seller list from summer favorites like sunscreen and tick repellent to hydrating moisturizers meant to keep dry skin at bay. The top of the list doesn't look much different from the past few weeks — this dentist-recommended electric toothbrush holds down first place for the fourth time in a row, and a wrinkle cream beloved by dermatologists rises up from sixth to second. The next four products, though, are all newcomers — and they're all moisturizers. We've got a lightweight gel cream in third, an in-shower lotion in fourth, a gentle everyday moisturizer in fifth, and a rich night cream in sixth. Next up is a Strategist editor-favorite natural deodorant in seventh (that's been off the list since April) and a perennially best-selling pillow for side-sleepers in eighth. Our ninth-place finisher is a smoothing hair oil recommended by Strategist writer Rio Viera-Newton (up from tenth last time), followed by a budget-friendly vitamin C serum in tenth.
This electric toothbrush is a favorite of both dentists and shoppers. Our readers are certainly fans, as it has appeared on our list eight times now, and this week marks its fourth first-place finish. The pros like that it both rotates and oscillates (vibrates) to clean teeth and remove plaque, and one Amazon reviewer raves: "This toothbrush leaves my teeth feeling like they've been power-washed."
When Strategist writer Dominique Pariso asked dermatologists which wrinkle creams actually work, this retinol night cream was a clear winner. The derms explain that it can "increase cellular turnover and encourage the formation of new skin, as well as the production of collagen and elastin, all of which help to reduce fine lines and wrinkles." Because it's more mild than its prescription cousin, retinoid, it's also "gentle enough to use on more sensitive, wrinkly skin around the eyes." After two sixth-place finishes, it gets a bump to second place this week.
First up in our parade of moisturizers is this lightweight gel cream that experts recommend for dry and mature skin. The key ingredient is hyaluronic acid which, as one dermatologist explains, "acts like a sponge to pull in water to the outer skin layer to hydrate and plump, even improving the appearance of some fine lines." Since it's versatile enough to use on lots of different skin types, it's not surprising to see this gel cream make its debut in the top three.