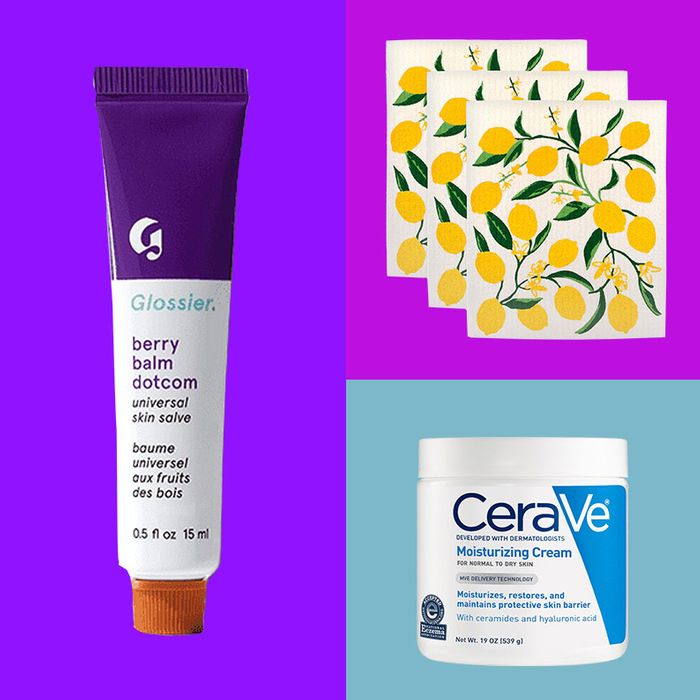 Photo: Courtesy the vendors
Welcome back to Your Shopping Cart, wherein we break out the top ten products that you, devoted Strategist readers, all bought in droves. Think of this as the tl;dr of the Strategist: If your like-minded brethren are buying these items, maybe you'd like to too.
The reign of a dentist-approved electric toothbrush continues as it earns the first-place spot for the fifth consecutive time. While our last list featured four moisturizers, only two hang on this week — a gentle everyday lotion in second and a rich night cream in sixth. A set of superabsorbent Swedish dishcloths debuts on the list in third place, followed by a dermatologist-recommended wrinkle cream in fourth. One of our perennial bestsellers, a pillow for side sleepers, rounds out the top five. After a short break, a plush dog bed returns to the list in seventh, and last time's tenth-place finisher, an affordable vitamin-C serum, jumps a couple of spots to eighth place. We close out with two products that, while new to our list, have serious cult followings: a Strategist writer's favorite denim shirt and a lip balm beloved by teens and beauty writers alike.
This electric toothbrush is a favorite of dentists, Amazon reviewers, and, clearly, our readers. The pros like that it both rotates and oscillates (vibrates) to clean teeth and remove plaque, and one reviewer raves: "This toothbrush leaves my teeth feeling like they've been power-washed."
Now that the weather is getting colder, it makes sense that lots of you are stocking up on this thick cream (for both face and body) that dermatologists recommend for dry skin. Derms also like it for mature skin or anyone dealing with the drying effects of taking Accutane. Experts say it replenishes ceramides, natural lipids that are often missing in dry skin. Plus, it's "fragrance free, so it is suitable for those with sensitive skin and doesn't feel greasy," and budget friendly. After a fifth-place finish last time around, it jumps to second this week.
Earlier this month, writer Ashlea Halpern tipped us off to these cheery, patterned Swedish dishcloths, which are superabsorbent, soft, and quick-drying. Made from a blend of biodegradable cellulose and renewable cotton, the cloths are an ecofriendly "game changer," according to Halpern, who says she used to "plow through half a roll [of paper towels] in one cleaning session" before switching to the dishcloths.