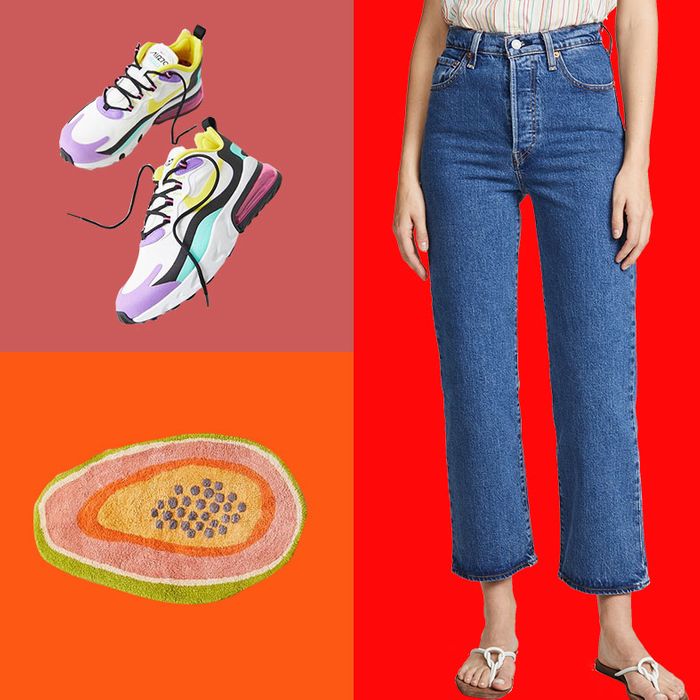 Photo: Courtesy of the vendors
If you follow our biweekly feature Your Shopping Cart, you know that we have some eerily good intel on what you all are buying. Which led us to think that, as Strategist editors, we could turn the tables and highlight all the things we've been buying for ourselves. As you'll notice, it's both a blessing and a curse to be a Strategist editor; we're picky, but sometimes we just have to get on with it. (It's online-shopping expertise meets IRL needs.) Below, what we all bought in October.
Anthony Rotunno, senior editor
I didn't buy a ton of new things beyond the norm this month, given I'm still paying off everything my husband and I bought in China last month. However, I did get an Amazon gift card as part of a groomsmen gift from my brother-in-law, which I used toward a not so fun but necessary upgrade of our food-storage container situation. After reading up on the Strategist's coverage, I went for this set of locking rectangular shaped containers from Rubbermaid and a larger set of similar-looking ones from AmazonBasics. The Rubbermaid ones are by far superior, locking seamlessly and securely, easy to clean, and sturdy but not heavy. I considered getting glass storage, but it just seemed less convenient for something I'd be commuting with regularly. Reviewers describe these as "glasslike," which I would agree with, and both the vessels and lids are BPA-free, according to the brand.
I also used the gift card to buy this hand-painted pear made of alabaster. It was among the decorative stone fruits I recently found on Amazon, and honestly is as nice-looking as any other hand-painted stone fruits I've inherited from my mother-in-law or bought at John Derian, my favorite seller of beautiful things I never need but always want. The pear isn't huge, but tossing it in a small bowl with a couple other fruits would make for a nice year-round centerpiece. And you can always add it to a bowl filled with actual fruit, too, until you've collected enough fakes for their own display.
I am a sucker for the New York City merchandise from streetwear brand OnlyNY (which has also produced limited-edition collaborations with New York Magazine). So when I saw that they released these tall socks sporting the MTA logo, I had to click buy. I can only hope that whatever money the MTA is getting from the deal is going toward fixing the subway.
Peter Martin, senior editor
I've only been on staff for a few weeks. My last job was at a real jeans-and-a-plaid-shirt kind of place, where work sometimes meant taking breaks from editing to play with an angle grinder in the workshop. Real durable-casual vibes. I was worried that wouldn't fly here, so I did some preparatory shopping. Like back-to-school shopping, but swap the excited kid for a nervous adult man. One of my favorite things I found were these pants, which fit like jeans and match nearly everything like jeans, but unlike jeans, feel like I'm making an effort.
My nephew turned 7 this month. Aside from police cars, ambulances, and spicy noodles, there's nothing he loves more than the military. At his birthday party, the cake was in the shape of a F-14 jet. When guests arrived, they were handed dog tags with cute ranks and titles. So I was pretty sure he'd like what we found for him: A kids' version of the jacket pilots have worn since the 1950s, complete with patches. He was so excited to wear it to school the next day that he put it on over just his underwear as soon as he woke up. (He did eventually add a T-shirt and pants underneath.)
Lauren Ro, writer
Until someone invents baby socks that actually stay on, these little soft booties are the next best thing, apparently! My nanny told me about them, and then I started seeing them on every child under 1-year-old. They come in all kinds of colors and are great for keeping tiny toes toasty and protected. My 8-month-old doesn't seem to mind them. Although, when I first put them on him, he kicked his feet up like a dog wearing shoes for the first time.