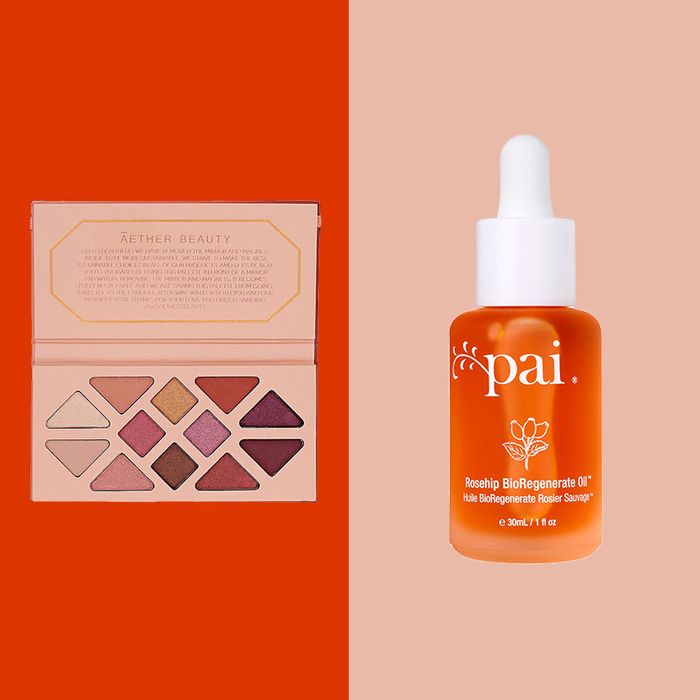 Photo: Courtesy of retailer.
This week has been jam-packed with major beauty sales. Nordstrom slashed the prices on some of its most expensive products on Monday, Sephora's massive Insider extravaganza is still underway, and now, there's a 20 percent off sitewide sale at Credo Beauty (use code STOCKUP).
I have to say: Credo is one of my all-time favorite places to shop for new products. It is exceptionally good at trend forecasting (it was one of the first stores to sell RMS, Ilia, and Tower 28), and all of its brands are held to something they call "the Credo Clean Standard." This means that you can be certain that any product you pick up at Credo contains exclusively nontoxic and sustainably sourced ingredients, and is ethically produced (meaning nothing is tested on animals). In other words: Credo is a beauty gold mine, and I've scoured the sale to find the absolute best of the best.
If you're a lip-gloss lover, one of these is an absolute must. The Lip Jelly is high-shine and ultraflattering, without feeling sticky or goopy. I adore it for daily wear.
If you've been looking for a natural, everyday highlighter that has absolutely no glitter, shimmer, or sheen to it, this balm from Tower 28 is unbeatable. It gives skin the most natural glow-y, lit-from-within highlight, and its calming ingredients (chamomile and green-tea extract) are totally safe for reactive, acne-prone, or eczema-prone skin.
I love this medium-coverage matte concealer from Ilia, which I wrote about in my most recent no-makeup-makeup-routine article. It's creamy, blendable, and lightweight enough for everyday "no-makeup days," but it also does a great job of knocking out any redness or dark marks if you're having a breakout.