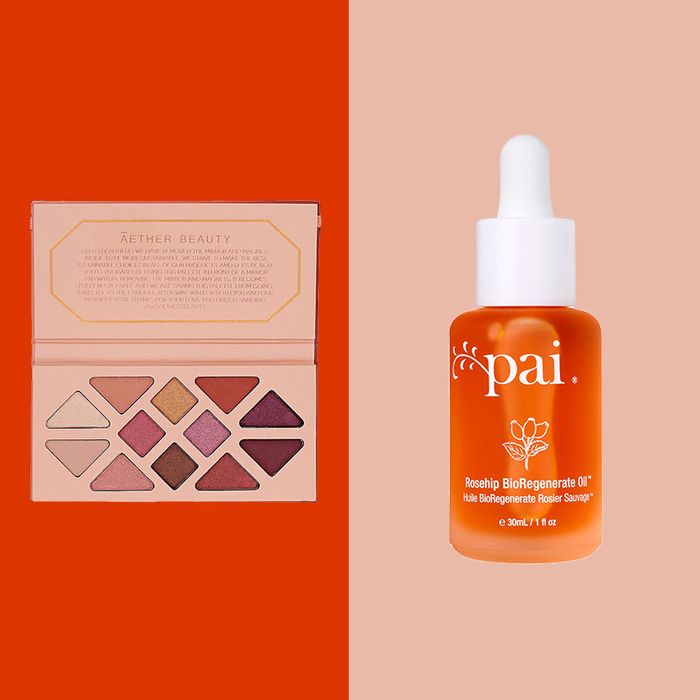 Photo: Courtesy of retailer.
This week has been jam-packed with major beauty sales. Nordstrom slashed the prices on some of its most expensive products on Monday, Sephora's massive Insider extravaganza is still underway, and now, there's a 20 percent off sitewide sale at Credo Beauty (use code STOCKUP).
I have to say: Credo is one of my all-time favorite places to shop for new products. It is exceptionally good at trend forecasting (it was one of the first stores to sell RMS, Ilia, and Tower 28), and all of its brands are held to something they call "the Credo Clean Standard." This means that you can be certain that any product you pick up at Credo contains exclusively nontoxic and sustainably sourced ingredients, and is ethically produced (meaning nothing is tested on animals). In other words: Credo is a beauty gold mine, and I've scoured the sale to find the absolute best of the best.
If you're a lip-gloss lover, one of these is an absolute must. The Lip Jelly is high-shine and ultraflattering, without feeling sticky or goopy. I adore it for daily wear.
If you've been looking for a natural, everyday highlighter that has absolutely no glitter, shimmer, or sheen to it, this balm from Tower 28 is unbeatable. It gives skin the most natural glow-y, lit-from-within highlight, and its calming ingredients (chamomile and green-tea extract) are totally safe for reactive, acne-prone, or eczema-prone skin.
I love this medium-coverage matte concealer from Ilia, which I wrote about in my most recent no-makeup-makeup-routine article. It's creamy, blendable, and lightweight enough for everyday "no-makeup days," but it also does a great job of knocking out any redness or dark marks if you're having a breakout.
Any fans of Glossier Cloud Paint will adore these blushes from Ilia. Its liquid-y, blendable formula makes them really easy to apply with your fingers. I have the shade "Waking Up," a pretty burnt apricot that I wear constantly.
While we're on the topic of blushes, RMS's Lip2Cheek line is one of my absolute favorites as well. The shade Beloved — a cherry red I became completely obsessed with after learning it's what was used on Hailey Bieber in a Pop magazine editorial — gives skin the most beautiful, natural, sun-kissed flush. It's a great way to make sure your skin looks lively and youthful as we transition into winter. I apply this product with a stippling brush, sweeping it across my nose and the apples of my cheeks.
When I posted something about Pai on my instagram a few months back, I got about five or so DMs asking if I had tried its hero product, this rose-hip face oil. According to my Instagram pals, the product is calming and anti-inflammatory — perfect for sensitive, breakout-prone, or reactive skin —while still being deeply nourishing. I haven't tried it yet, but plan to buy it while it's on sale and will report back!
A cult-favorite product that makeup artist Katie Jane Hughes once deemed "the perfect diaper cream for your face." Any irritation, cracked skin, or painful, dry patches will quickly be soothed and healed with this intensely nourishing, all-purpose product. It's a little too thick for me to use as a daily facial moisturizer, but I love using it on my elbows, under eyes, and shoulders whenever the temperature drops.
As I type, I'm thinking about just how desperately my skin needs this ultrabrightening mask right now. I use this pre–going out because it has a magical ability to make my face look glow-y fast — as in, after 30 minutes, it's like I have a different (smoother and more supple) face.