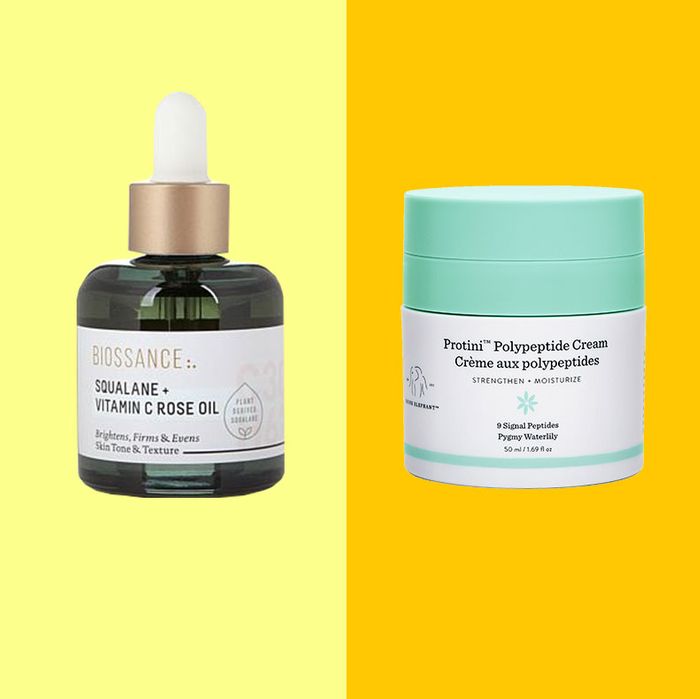 Photo: Courtesy of the vendor
The Sephora Insider Sale is upon us once again! This is truly one of the best beauty sales of the holiday season — from now until November 6, Rouge members (those beauty fiends who spend $1,000 or more annually) get 20 percent off their purchase(s) with the code HOLIDAYSAVE. Then, from November 7–11, the sale opens to VIB members (second tier-ers — those who spend $350 over the year), who can get 15 percent off, as well as to Sephora Insiders, who can get 10 percent off. I've said this before and I'll say it again: Avoid terrifying long lines and scary, crowded stores and do this sale online. As I always like to mention, Sephora's return policy is super-flexible (you can return anything used or unused within 60 days), so there's no reason to get pushed and shoved while trying to get a good deal on your Drunk Elephant Protini Moisturizer. Below, the best of the best from the Sephora insider sale.
One of my favorite all-time nighttime moisturizers — I love it so much, that it landed on my 2019 "Google Doc." This cream is ultrahydrating, plumping, and nourishing without feeling at all greasy. My skin drinks it up!
If you pick your skin (don't do it!) this mask is a lifesaver. It has tea tree — a classic acne-fighting ingredient — to reduce any inflammation and swelling, but it also has squalane to ensure your skin stays hydrated and plump. As a person with dry, acne-prone skin this mask is a dream.
I absolutely adore this cream as a daytime moisturizer. It's light but extremely hydrating — even my dry, sandpapery texture feels quenched after using it — and it leaves my skin looking bright and radiant. Charlotte preps every celebrity's skin for red carpets with this cream — it's how they get that flawless, glowy base.
I actually bought this oil during the last Sephora Insider Sale and I love it! It has a low concentration of vitamin C for brightening and rose oil for intense hydration.
I personally love these gua sha lifting tools for travel! If know I have to do something right when I get off of the plane, I use them along my jawline and cheekbones to try and knock out any of that post-flight puffiness. They also make great gifts.
A lot of people love using this mask for in-flight hydration. But I personally love it for deeply moisturizing my under eyes and cheeks before I apply makeup!
This deeply moisturizing hyaluronic acid serum is extremely expensive but it's also extremely, like, extremely good. If you've been dying to get it, now's your chance.
Podcast host Jackie Johnson told me about these SPF drops and I absolutely love them! They're lightweight, leave no white cast, and have never irritated my ultrasensitive skin.
These SPF setting powders protect your skin and manage shine. The best!