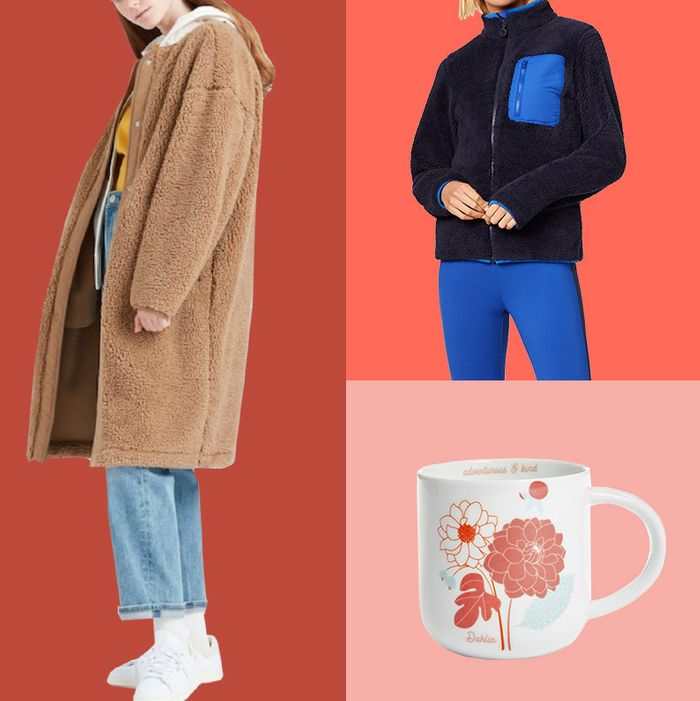 Photo: Courtesy of the retailers
In this week's edition of the best of the best of the week's sales, we unearthed two very cozy fleeces, an 86 percent off Eileen sweater, a practical set of white sheets, a work-appropriate jumpsuit, and a chair designed by Peter Brady.
Photo: 19-08-23 ilianachernakova AM2 B2
There's a fall sale afoot at Shopbop wherein loads of winter wares are on sale, like this faux-fur zip-up-sweater situation.
Photo: 19-09-05 ronjamanfredsson PM1 B3
In other animal-print news, this tiger-striped mock neck is also 30 percent off.
An extremely nubby fleece from Uniqlo.
It's about to be Heattech season, people — we like to wear our Heattech leggings out and about with a big oversize sweater on the weekends.
Whenever there's a pants sale, we like to immediately see what Levi's jeans are available. There's one at Anthropologie right now, and these high-waisted Levi's skinny jeans are 25 percent off.
Some pocketless-on-the-butt skinnies.
Simultaneously, at Anthropologie, all sale items are an extra 40 percent off, like this corduroy pencil skirt that's also available in plus sizes.
And this accent chair with a graphic pattern that will add some zhuzh but not overwhelm a living room.
Throw in this 63 percent off embroidered pillow while you're at it.
These designed-in-Copenhagen, made-in-Portugal men's hiking boots could be worn to work.