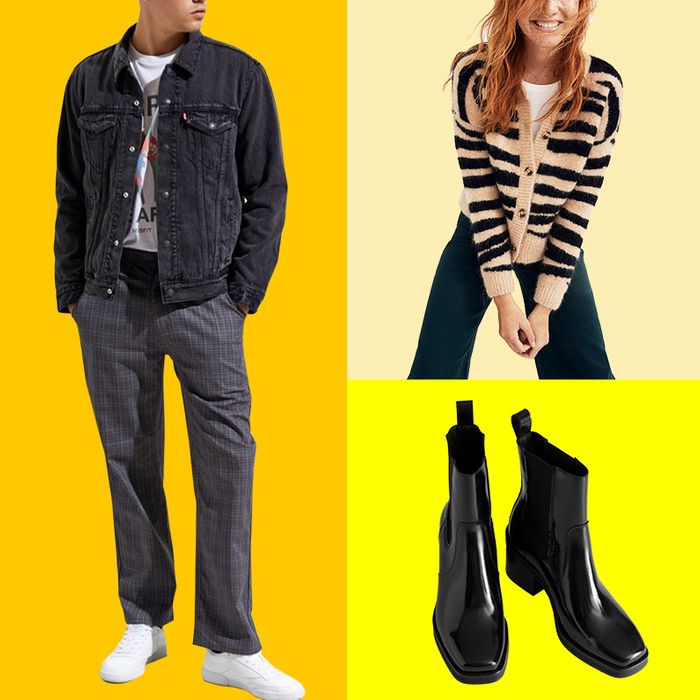 Photo: Courtesy of retailers.
Black Friday (whatever that means) is still technically a ways away, but the sales out there are already quite excellent. We rounded up the best discounted throw blankets, Sunday Riley gift sets, tie-dye sweatpants, winter puffers, and polka-dotted bath towels below.
Pretty much the entire home and furniture department at Anthropologie is 20 percent off right now, so we are going to take this time to highlight a few gems, like this cozy buffalo-plaid throw from Lands Downunder.
This linen duvet cover also comes in other nice muted shades, including light pink and gray.
An elegant velvet pillow adorned with leaping leopards.
A classic (rarely on sale) set of six Laguiole steak knives.
If that weren't enough, there's a beauty sale at Anthropologie too — this Sunday Riley gift set features a quartet of the cult skin-care brand's all-stars: Good Genes, C.E.O. Vitamin C Brightening Serum, Luna Sleeping Night Oil, and the Tidal Brightening Enzyme Water Cream.
We've sung the praises of the Cooluli before, but here's a refresher: This mini–makeup fridge is meant to keep your skin-care products from going bad, and is also for those who'd rather not have their Good Genes smell like last night's Thai takeout.
Just because winter is upon us doesn't mean you can't wear tie-dye.