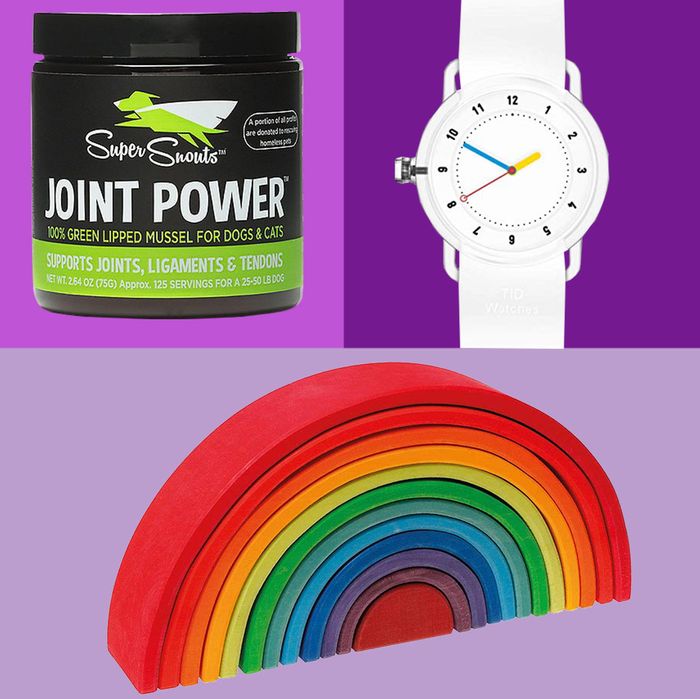 Photo: Courtesy of the vendors
We write about hundreds of products a week. Here, in our version of the Sunday circular, we've plucked out some of our favorites — expert-recommended essentials, life-changing stuff you didn't know you needed, newly-launched gizmos, and the very good deals we uncovered while trolling through the vast online-shopping universe this past week.
A stinky powder that works wonders on arthritic dogs
"I'm pretty sure you could dig up a corpse, drop it in a bathtub full of rotten eggs and ripe durian, and it would still smell better than this," contributor Ashlea Halpern wrote of this powder supplement made with green-lipped mussels from New Zealand. But when Halpern mixed it with food for her 12-year-old rescue dog, Izzy (who underwent a double-knee surgery before Halpern adopted her), she went from walking "with a pained stagger" to "skittering over our hardwood floors like Tom Cruise in Risky Business" within a week.
A coin-collecting cat that Diptyque's creative director loves to give
Kids' blocks that double as décor
On the topic of gifts to give to children, our new toy matrix includes dozens upon dozens of playthings — from inexpensive brain candy to pricey educational toys to tons of things in between, like these pretty rainbow blocks — for ages 1 through 10.