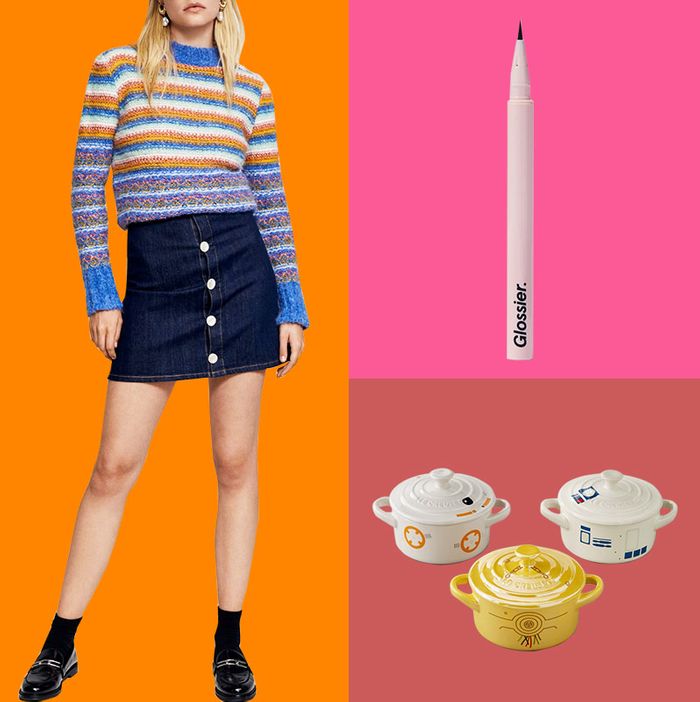 Photo: courtesy of the retailers
Our regular peek into the fast-paced world of drops, collaborations, and new releases, includes some dummy-proof eyeliner, a Han Solo roaster, a Betty Boop sweatshirt, and a very good pair of jeans.
Le Creuset x 'Star Wars'
It's an unlikely but somewhat amazing (and highly giftable) collaboration that your grandkids will be selling on eBay in 50 years. After being announced a few months ago, the stuff's finally for sale. Note: The cocottes below won't arrive till February.
Glossier Pro Tip Liquid Eyeliner
Everlane's ReCashmere Beanie
Everlane just dropped a bunch of winter hats including this "carpenter beanie" made from recycled cashmere. We also love it in bright yellow. There's a ReCashmere beret, too.
Olivia Kim x Nike x Nordstrom