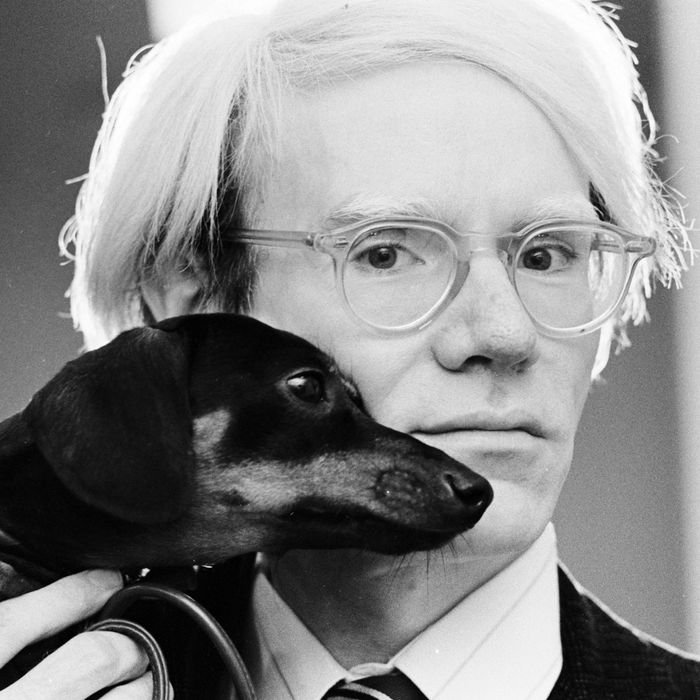 Photo: Jack Mitchell/Getty Images
Long before I ever had one, I was enchanted by dachshunds. I couldn't resist their cylindrical shape (they were bred to wriggle down holes to hunt badgers), portable size, regal stance, and lengthy, inquisitive noses. Since becoming the owner of a miniature, longhaired shaded red dachshund, my enchantment has turned to obsession which, I have learned, is far from rare among owners of the breed (famous dachshund owners-slash-obsessives include the likes of Audrey Hepburn, Andy Warhol, Pablo Picasso, and Adele). I endlessly anthropomorphize my dog, Strudel, and never tire of his neediness, his affectionate nature, and beautiful, antenna-like tail. Luckily for breed enthusiasts, the doxie is memorialized on a shocking amount of merchandise.
Here, the best dachshund paraphernalia that will arrive in time for Christmas (a note: these are gifts for the owner, not the dog).
These handmade magnets celebrate the dachshund's impressively elongated figure.
Some Jeff Koons–esque cuff links, which are playful enough to pair with an everyday suit or collared shirt, and glitzy enough to sport at a black-tie event.
For a passionate dog mother who wants to keep her sausagelike kin close to her heart, consider this minimalist necklace inspired by Picasso's line drawings of his dachshund, Lump.
I just purchased these for my husband, so his glass of Scotch can always contain a couple of tiny ice-Doxies.
Look closely, or you might miss the subtle army of dachshunds that decorate this silk tie.
This Jonathan Adler piece will arrive well before the end of Hanukkah, and would make a charming addition to a mantle or bookcase for the rest of the year.