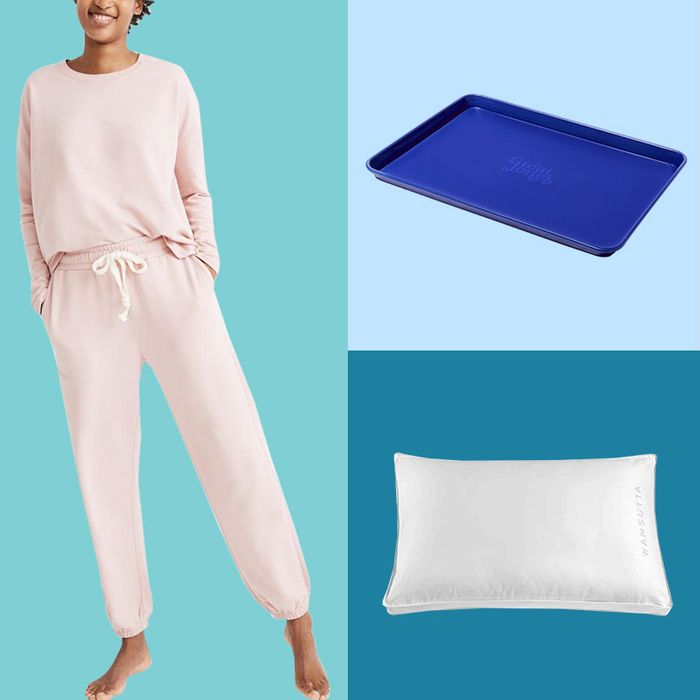 Photo: Courtesy of the retailers
Welcome back to Your Shopping Cart, wherein we break out the top ten products that you, devoted Strategist readers, all bought in droves. Think of this as the tl;dr of the Strategist: If your like-minded brethren are buying these items, maybe you'd like to, too.
Now that Black Friday and Cyber Monday have passed, holiday gift-shopping season is in full swing, and we suspect several products on this list — which covers the two weeks that ended on November 27 — were bought as presents. (If you're curious about the most purchased items by Strategist readers on Black Friday, click here.) For the second time in a row, the doll trend forecasters told us would be this year's hottest toy takes the top spot. An affordable vitamin C serum jumps from eighth place to second. In third is a $24 jumpsuit that nearly 400 flight attendants own, with a long-sleeve version of the same jumpsuit closely behind in fourth. Last week's seventh-place finisher, a board book for toddlers, moves up to fifth place this time. It's followed by a dentist-approved electric toothbrush that slips from second to sixth, and a lightweight gel moisturizer in seventh. A perennial Strategist best seller, this pillow for side-sleepers, gets a bump from ninth to eighth place. Two newcomers round out the list: in ninth, a pair of flattering sweatpants that we noticed on sale a few weeks ago, and in tenth, a bright blue sheet pan from start-up cookware brand Great Jones.
Last month, trend forecasters told us that they predicted the Skyrocket Blume Doll would be the most popular gift for kids this holiday season. It looks like they were spot on, as the doll is our best-selling product for the second time in a row. Adrienne Appell, the senior director of communications at the Toy Association, says the doll — which starts out looking like a potted plant and comes with a little watering can — is a new take on the "surprise toy" trend, in that you don't know what exactly you're going to get until you open it. "The hair of the doll is made of slow-rise foam," Appell explains, "and when you water the 'plant' it looks as if your doll is blooming from the pot."
A standout skin-care ingredient, vitamin C is credited with everything from diminishing fine lines and wrinkles to fading acne scars and brightening skin. Although the well-known (and very expensive) Skinceuticals version is deemed the "gold-standard," when Strategist writer Dominique Pariso asked dermatologists for their recommendations, she discovered this surprisingly affordable alternative. As Dominique learned, "In addition to skin brightening L-ascorbic and ferulic acids, the serum also has a soothing botanical blend of aloe, grape, magnolia, and orange peel to give the skin an added dose of nourishment." Glow Maker has appeared on our list six times now, and this week's second place finish marks the highest rank yet.
When Strategist writer Hilary Reid got a tip that this jumpsuit could be the next Amazon coat (at least among flight attendants), she was understandably skeptical. But as she did more research, she learned the very affordable, off-the-shoulder style has become a legitimate craze among them. In a private Facebook group, 332 flight attendants (and counting) reported buying the jumpsuit after one member included it in her list of Amazon purchases. "Every single body looks amazing in it, and it never wrinkles," says one flight attendant of the so-called "traveling jumpsuit."