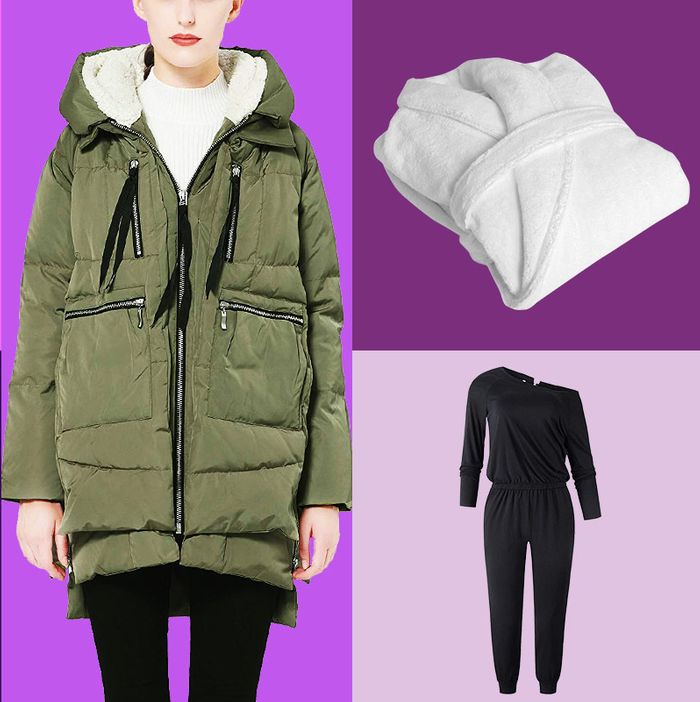 Photo: Courtesy of the retailers
Welcome back to Your Shopping Cart, wherein we break out the top ten products that you, devoted Strategist readers, all bought in droves. Think of this as the tl;dr of the Strategist: If your like-minded brethren are buying these items, maybe you'd like to, too.
We're in the final days of holiday gift-shopping season, and our latest list includes lots of products that would make great presents. Glossier lip balm — which took the top spot in our special Black Friday edition of the best-sellers list (not too surprising as the Gen-Z-beloved brand only has one sale per year) — remains on top, even though it went back to full price after Cyber Monday. It's followed by the long-sleeve version of a jumpsuit owned by hundreds of flight attendants. In third is the doll trend forecasters told us would be this year's hottest toy, which fell a couple spots after two consecutive first-place finishes. A board book for toddlers inches up from fifth to fourth place, while the No. 5 spot goes to the infamous Amazon coat ('tis the season). A dentist-approved electric toothbrush earns the sixth-place spot for the second time in a row, and an interactive game for 2-year-olds — our only newcomer on the list this time — finishes in seventh. Next up are two blasts from the past: A design-minded vibrator that's been off the list since February returns in eighth, while this cozy bathrobe, our ninth-place finisher, makes the list for the first time since last December. Finally, a bright-blue sheet pan from start-up cookware brand Great Jones rounds out the list for the second consecutive time.
Even though the Glossier's only annual sale has come and gone, lots of you took Strategist beauty writer Rio Viera-Newton's advice to buy the brand's lip balm, either for yourself or as a gift. We already know it's a Gen-Z staple: In our survey of 100 cool teens, Glossier's highly Instagrammable lip balm was a clear favorite among respondents. One told us, "I can't live without this. I know it's a bit pricey, but it's really good and also the packaging is cute!" It's on our list of the best gifts for teen girls, and we also featured it on our newsletter, where we've been highlighting our favorite gifts all month long. Needless to say, we suspect lots of trendy teens (and teens at heart) will be finding a tube or two in their stockings.
When Strategist writer Hilary Reid got a tip that the sleeveless version of this jumpsuit could be the next Amazon coat (at least among flight attendants), she was understandably skeptical. But as she did more research, she learned the very affordable style has become a legitimate craze among them. In a private Facebook group, 332 flight attendants (and counting) reported buying the jumpsuit after one member included it in her list of recent Amazon purchases. "Every single body looks amazing in it, and it never wrinkles," says one flight attendant of the so-called "traveling jumpsuit." While lots of our readers picked up the sleeveless jumpsuit, the more winter-appropriate long-sleeve one edged it out for a place on this week's list.
Last month, trend forecasters told us that they predicted the Skyrocket Blume Doll would be the most popular gift for kids this holiday season. It looks like they were spot-on. After two consecutive first-place finishes, it slips only a hair to third place this week. Adrienne Appell, the senior director of communications at the Toy Association, says the doll — which starts out looking like a potted plant and comes with a little watering can — is a new take on the "surprise toy" trend, in that you don't know what exactly you're going to get until you open it. "The hair of the doll is made of slow-rise foam," Appell explains, "and when you water the 'plant' it looks as if your doll is blooming from the pot." We had an opportunity to test one out in the Strategist office this week and watching the doll's head pop up left us all giddy.