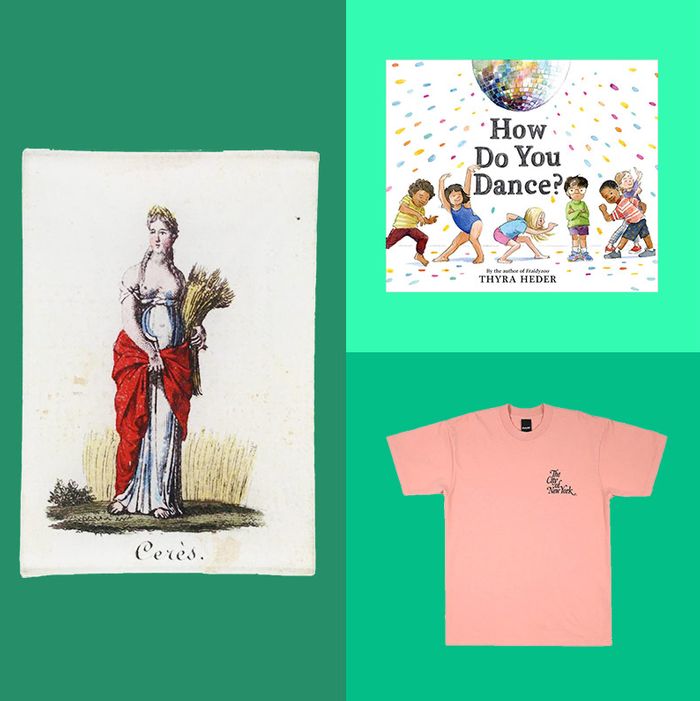 Photo: Courtesy of the retailers
If you follow our biweekly feature Your Shopping Cart, you know that we have some eerily good intel on what you all are buying. Which led us to think that, as Strategist editors, we could turn the tables and highlight all the things we've been buying for ourselves. As you'll notice, it's both a blessing and a curse to be a Strategist editor; we're picky, but sometimes we just have to get on with it. (It's online-shopping expertise meets IRL needs.) Below, what we all bought in December — in addition to the holiday gifts we bought for friends and family.
Rio Viera-Newton, writer
For Christmas, I bought my sister this beautiful starry jug from Ralph Lauren. She hosts a lot of our family brunches and also takes great pride in her table arrangements, so I thought it was perfect for her home. (I picture it holding a big jug of icy, lemon-wedge-heavy water.) Alternatively, I thought she might like it as a flower vase as well. The choice is hers!
My mom has extremely sensitive skin but has also been desperate to integrate a retinol into her nighttime routine. This Christmas, I took it upon myself to find her one that yielded the same skin-smoothing and brightening benefits of a traditional retinol, without triggering any severe irritation. I love the brand Biossance. Their Squalane Vitamin C Oil and Rose Lip Balm are two of my daily staples, and I'd heard particularly good things about their Squalane + Phyto-Retinol Serum. It uses bakuchiol, a plant-derived natural retinol that is allegedly less harsh on the skin, along with hyaluronic acid and squalane — two deeply hydrating and moisturizing ingredients I know my mom likes. She's been using it for a few days now and hasn't had any bad reactions.
Dominique Pariso, writer
With the holiday gift-buying bonanza that took place this month, I didn't buy anything for myself except a couple of new houseplants. My favorite is this ginseng ficus, which reminds me of a Lisa Hanawalt illustration. The curvy trunk and explosion of leaves looks delightfully humanoid, and they're supposedly not too tricky to take care of. I bought mine in person in the Flower District, but they are available online too.