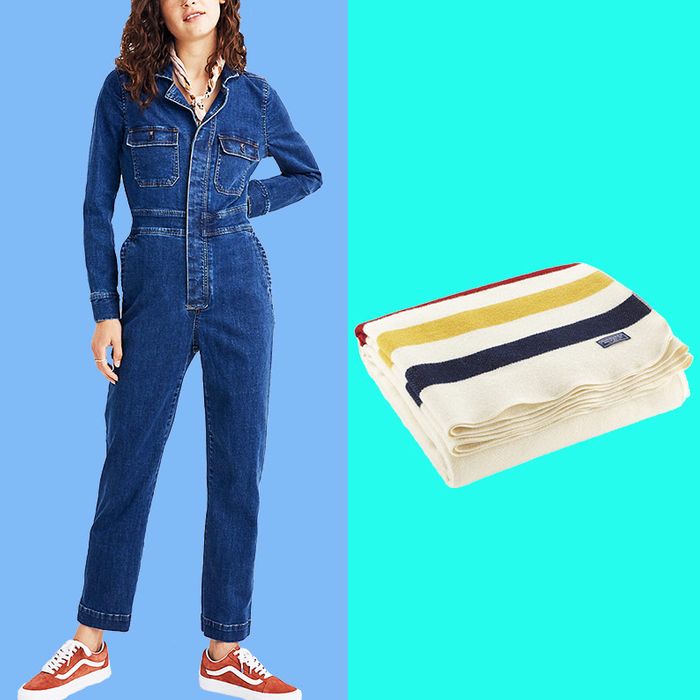 If you're a regular Strategist reader, you might know that our daily sales posts usually feature one particular brand or item, but we're trying something new: presenting an array of discounts from different stores and brands. There's a bunch of warm and street ski-inspired stuff from Sorel, Patagonia, and Fjällräven, an under-$100 pair of Clarks desert boots, and some sale-on-sale high-waisted pants that do double-double as a jumpsuit.
Everything on sale at Madewell is an extra 30 percent off with the code REALDEAL, including these chunky, sherpa-lined boots from Sorel (that happen to be Strategist writer Liza Corsillo's winter boot brand of choice).
For those who want to try out a less-boxy version of utilitarian coveralls, these have a slightly defined waist.
Winter doldrums call for some cozying up with a cup of tea and this fleece sweatshirt.
This Patagonia puff parka is on sale at Backcountry in this red called "molten lava," so you won't get lost in a sea of black winter coats. Plus, it's one of over 16,000 items that are currently on sale during Backcountry's biggest sale of the season.