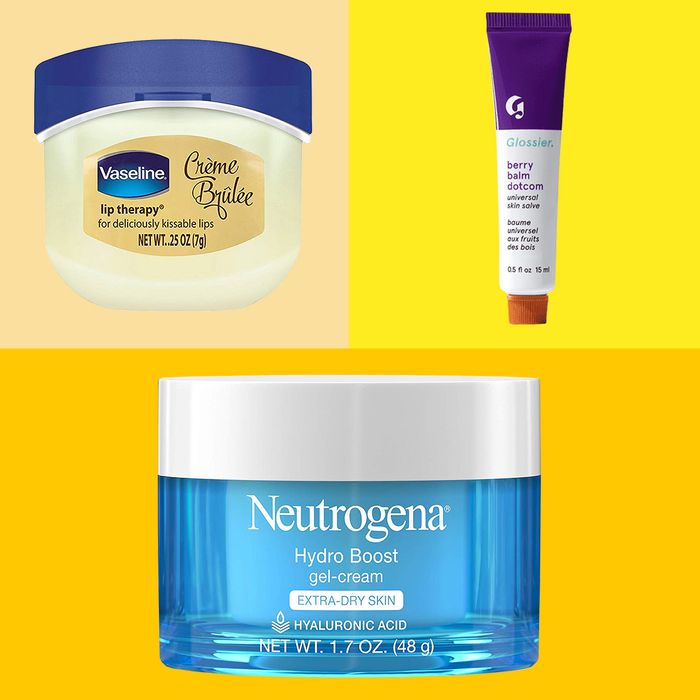 Photo: Courtesy of the vendors
Welcome back to Your Shopping Cart, where we break out the top ten products that you, devoted Strategist readers, bought in droves. Think of this as the tl;dr of the Strategist. If your like-minded brethren are buying these items, maybe you'd like to, too.
After being bumped off the list last time around by some more giftable products, this dentist-beloved electric toothbrush returns for its sixth first-place finish. It's followed by a planner that experts call one of the best for getting organized in 2020 (another top pick from the same list also makes the list this week in eighth place). Our third-place finisher is a perennially popular pillow for side sleepers, and in fourth is a fancy lube that comes in a nightstand-friendly glass bottle. Next up are two products that'll help with soothing winter dryness: a lightweight moisturizer approved by dermatologists for all skin types in fifth, and a sweet-smelling (and very cheap) lip balm in sixth. A board book for toddlers takes seventh place and this lip balm from the Gen Z–beloved Glossier pops up in ninth. Finally, in tenth place, we have a sleek sex toy that's been dubbed "the Everlane of vibrators."
After a week off the list, this electric toothbrush (a favorite of dentists, Amazon reviewers, and, clearly, our readers, as it has made our list 14 times now, and was our overall best-selling product of 2019) is back. The pros like that it both rotates and oscillates (vibrates) to clean teeth and remove plaque. And one reviewer raves: "This toothbrush leaves my teeth feeling like they've been power-washed."
This undated planner first hit our best-seller list around this time last year after experts recommended it as a top planner for 2019. The 2020 option got their vote again, and lots of our readers picked one up. It's divided into easily digestible, 90-day chunks — which productivity pros say makes it easier to track your progress — and includes guided prompts to get you started. Life coach Penny Zenker told us, "I use this now because it is a comprehensive goal-setting and tracking system with reflection all in one. It helps me align my goals and my daily tasks, which makes me more productive."
Hitting our best-seller list for the 27th time (it was the seventh-best-selling product of 2019), this pillow for side sleepers slides into the top three after a tenth place finish last time. When we tested a wide selection of pillows, we concluded that the Wamsutta Extra-Firm was the most comfortable and supportive of them all. According to our former deputy editor Jason Chen, "Unlike other pillows that mistake plushness or fluffiness for support, the WEF didn't sink as soon as I rested my head. Instead, it had a firm, satisfying spring — it's a different sensation, but one I took to right away. And even though I didn't do any measuring, my head felt more propped up from the mattress and sheets than with any other pillow."
We discovered this fancy lube and its elegant glass bottle back in 2018, when Samantha Bard, co-owner of Shag in Williamsburg, described it as "one the highest-quality silicone lubes out there." Since then, it's been on our best-seller list 18 times (the third-most of any product). While the last time it made the list was back in September, with Valentine's Day just a few weeks away, we suspect it might be around for a while.
This lightweight gel moisturizer has a big following since it's a good match for nearly every skin type. Experts recommend it for dry and mature skin, and because it's not as heavy as a thick cream, those with oily skin tend to like it as well. The key ingredient is hyaluronic acid, which, as one dermatologist explains, "acts like a sponge to pull in water to the outer skin layer to hydrate and plump, even improving the appearance of some fine lines."