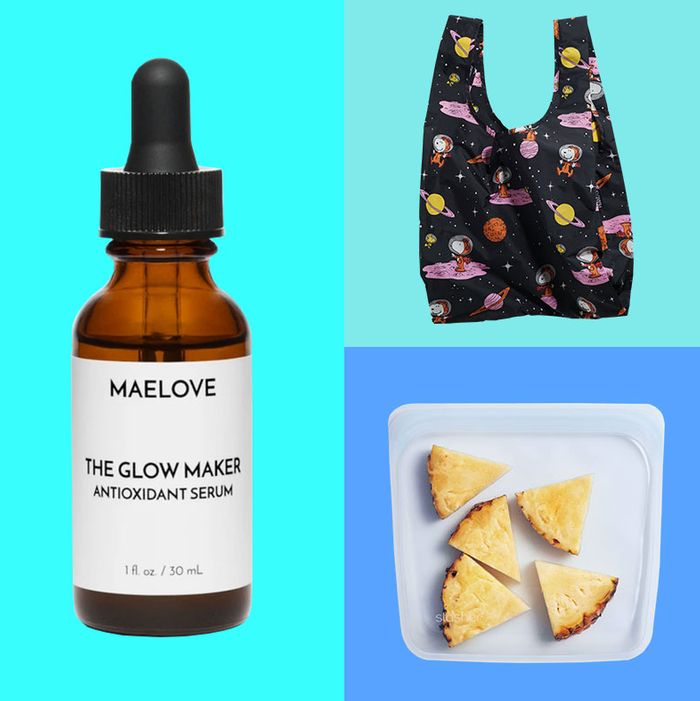 Photo: Courtesy retailers
Welcome back to Your Shopping Cart, where we break out the top ten products that you, devoted Strategist readers, all bought in droves. Think of this as the tl;dr of the Strategist. If your like-minded brethren are buying these items, maybe you'd like to, too.
Between the cold weather, a seemingly never-ending flu season, and lots of New Year's resolutions, January hit our readers hard. But even in a new year, this beloved electric toothbrush is back to its old habits, yet again taking first place (for the second time in a row). A hydrating, budget-friendly moisturizer to soothe chapped winter skin comes in second, and our best-rated pillow for side sleepers rounds out the top three in third (making its 28th appearance on the best-seller list). In fourth place is a humble lip balm that many claim soothes just as well as its more expensive counterparts, and in fifth comes a funky tissue box container that's new to the list and sure to perk up any cold-sufferer. With Valentine's Day around the corner, we weren't too surprised to see a best-selling (and expert recommended) silicone lube in sixth (making its 19th appearance on the list). In seventh place, we have another newcomer: eco-friendly silicone bags for food storage. Rounding out this installment are the vitamin-C serum we've called a less-expensive alternative to SkinCeuticals, in eighth; a new-to-our-list Baggu tote, in ninth; and a highly-rated nail clipper set, in tenth.
Having appeared on our best-seller list 15 times (and in the number-one spot seven of those times), this electric toothbrush from Oral-B is clearly one of your favorites. Dentists also love it because it "causes a lot of disruption of plaque," and more than 7,000 Amazon reviewers recommend it, too, thanks to its powerful motor without any "unnecessary gimmicky features," as one customer put it. If you're still not convinced this toothbrush is that good, take it from a reviewer who says using it "makes you feel like you just got back from the dentist."
This drugstore moisturizer has been recommended by dermatologists and experts for dry skin, oily skin, mature skin, sunburned skin, rosacea-prone skin, and even for pregnant women. And, since October, the handy little moisturizer has graced our best-seller list five separate times. That's likely because it's not-too-expensive while still packed with hyper-hydrating ingredients like hyaluronic acid and glycerin.
Wamsutta's pillow is now officially the most-recurring product on our best-sellers list, with a whopping 28 appearances over the last two years. According to former Strategist deputy editor Jason Chen, a side-sleeper who found the extra-firm pillow to be the best of a bunch that he tested, this one has "a firm, satisfying spring" that he " took to right away."