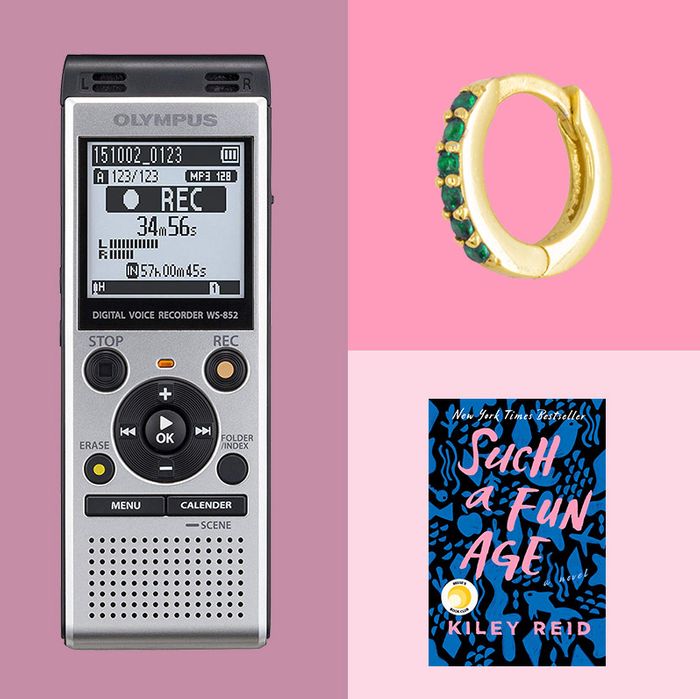 Photo: Courtesy of Retailers
If you follow our biweekly feature Your Shopping Cart, you know that we have some eerily good intel on what you all are buying. Which led us to think that, as Strategist editors, we could turn the tables and highlight all the things we've been buying for ourselves. As you'll notice, it's both a blessing and a curse to be a Strategist editor; we're picky, but sometimes we just have to get on with it. (It's online-shopping expertise meets IRL needs.) Below, what we all bought in January.
Chloe Anello, junior writer
I weave as a hobby, but I have only a small hand loom, and there's only so many tiny square pillows, random patterns, and weird little wall hangings I can make. So I decided to try embroidery and bought a couple of inexpensive tools to get me started. So far, I'm loving it, and Hoop Dreams has helped me quickly get the hang of things. The author describes each stitch, step-by-step, in simple terms, so I didn't feel like I needed to have a sewing background to get it. Plus, the patterns she provides are fairly modern-looking.
I also stumbled upon and bought this book, which has a similar vibe as Hoop Dreams, but with a few additional techniques and pattern ideas. When I start a hobby, I more or less go all in.
Somehow, Alex Mill created my dream jeans — dark wash, straight-legged, tall inseam, and preferably under $200 — for much less than I was willing to spend. (I even found them on sale at Net-a-Porter, which made it that much better.) These feel and look like trousers, so they're a touch more put together than my other pairs of denim, yet they're still so comfortable. The stitching also makes them look more expensive than they are. If they came in other washes, I would totally buy every color.
Maxine Builder, managing editor
I was walking through Union Square, biding my time before yoga, when I saw that Ricky's was having a sale. I stopped in and I spotted the mother lode: a whole stack of full-size Mason Pearson hairbrushes for just $100 each, an unthinkably low price for such a statusy hairbrush. I never would've forgiven myself if I hadn't bought one, and though I don't know if my hair looks shinier or healthier or anything, I feel a heck of a lot fancier when I use it.
We moved offices right before the holidays, and though I love a fresh start, the whole space felt a little sterile and not quite lived in, especially because the desks and walls are all white. I bought this Yamazaki coat rack on-sale — both for decor reasons and as a functional place to hang my coat — and I think it's really tied my little nook together. (I know that Tony appreciates being able to use it.)
I love this snow bib, and I'm now on the hunt for more snowy activities to do just so I have more excuses to wear it. I wore it while snow-shoeing in the Berkshires over the long weekend. I'm going to be wearing them when I go skiing in Utah in March. But more recommendations (and snow!) would be welcome.