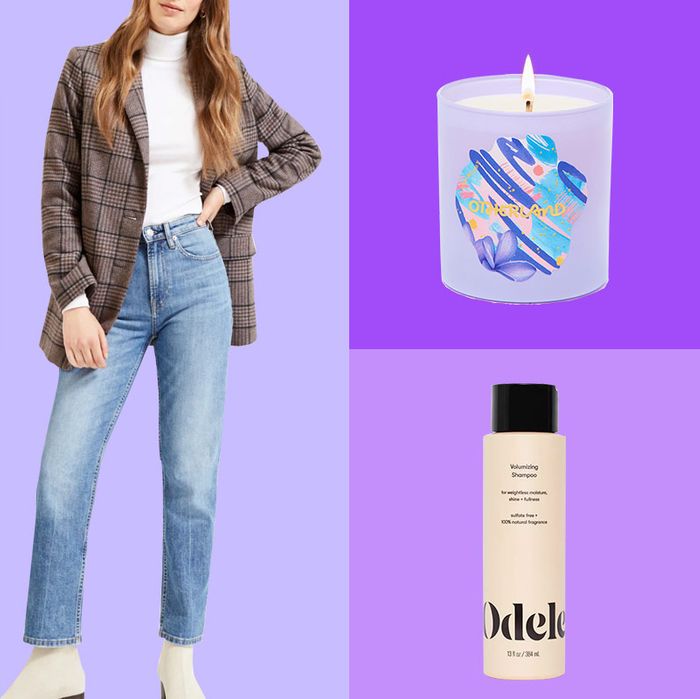 In this week's edition of Don't Dillydally, our regular look into the fast-paced (oftentimes bizarre) world of product launches and collaborations, we found some super-straight jeans, a $19 tote bag, and a very odd Basquiat collaboration.
Everlane's Super-Straight Jeans
There's something a little Levi's Wedgie–esque about this new jeans offering from Everlane, which "features a high rise for a leg-lengthening look" and a tiny bit of stretch. They're available in four different washes, in full- and ankle-length, and sizes 23 to 33.
Black Light L.O.L Surprise! Dolls
L.O.L Surprise! doll fans: Get! Excited! The ever-popular toy has come out with three new dolls, each of which includes a mini black light to "reveal even more surprises." There's the Groovy Babes Fashion Doll above, as well as a Lights Glitter Doll and a Lights Pets offering, each of which will ship on February 16, but are available to preorder now.
Otherland "Carefree 90s" Candles
A '90s-inspired trio of new candles from Otherland that is meant to "transport this generation back to their own carefree adolescent memories by channeling the relatable, defining scents of the generation." You can buy each separately for $36, or the whole shebang for $89.
Peloton x Basquiat
A collaboration that is a bit of a head-scratcher but that's already selling out so …
Scoop's New Spring Arrivals