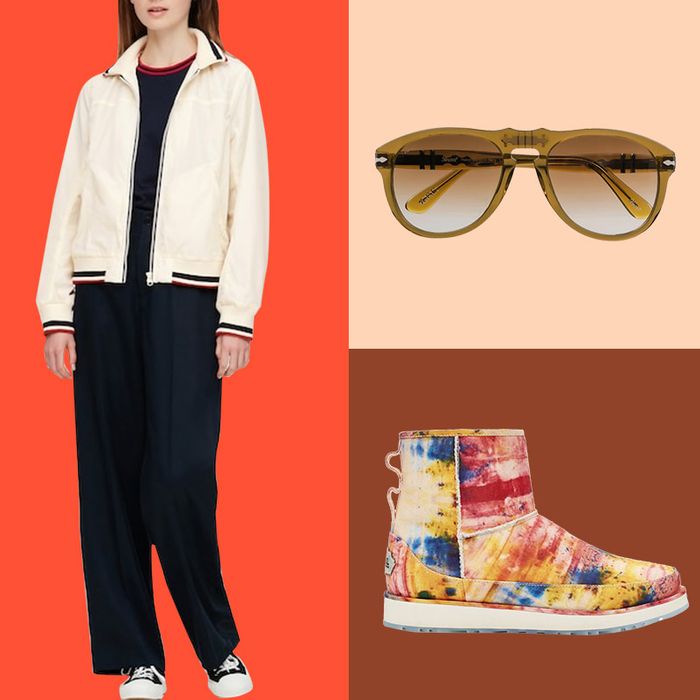 Photo: Courtesy of retailers
This week's edition of Don't Dillydally (our regular look at the new releases worth paying attention to — and pouncing on) we unearthed two kooky shoe drops, a coveted PS4 controller, and a whole mess of sunglasses collaborations.
Madewell x Veja
These newly launched, exclusive-to-Madewell Vejas have … polka dots!
UGG x Ovadia
In other delightful footwear news, Brooklyn-based menswear line Ovadia has created these wonderful tie-dyed UGGs (as seen here modeled by Eddie Huang). They're for men, but women take note: the smallest size is a 5 (so a women's 6.5).
Skims at Nordstrom
Kim Kardashian West's shapewear line Skims is now available at Nordstrom. While there's seemingly more stock available here than on her website (where stuff is always selling out), some sizes are going fast.
Sony PS4 Controllers — In Blue and Orange
When Sony released its PlayStation 4 controllers in "berry blue" and "sunset orange" over a year ago, they almost immediately sold out (and were going for exorbitant prices via third-party sellers). Now, those colors are back in stock until "supplies last." Fun fact: The sunset orange is apparently popular with fans of the Denver Broncos.
Everlane's Cotton Quilted Jacket