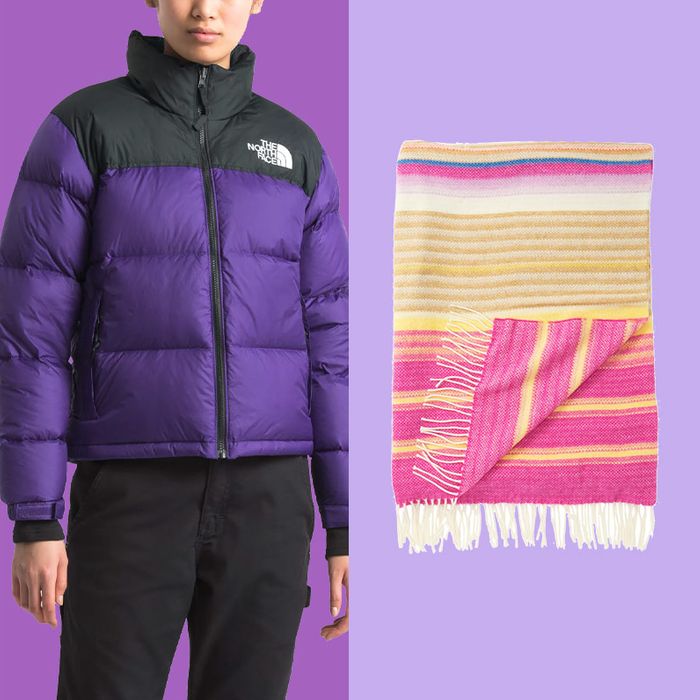 In today's midday dive into the internet's collective sales bins we found a pair of navy-trimmed Stan Smiths, a tiger-striped fleece lunch box, and a very '90s Nuptse puffer from the North Face. Plus, there's some good Valentine's Day gifts from Anthropologie's sale-on-sale and Amazon's candy section that will arrive with plenty of time before the big romantic day.
One Strategist reader wrote in, on a hunt for a short, cool puffer jacket under $180. This retro pick from the North Face made our over-budget list, but at 30 percent off, and in a cheery purple, it's now decidedly under budget.
Sometimes a gesture of love looks like three jars of colorful M&M's — or another sweet treat from Amazon's Valentine's Day sale, like three-plus pounds of Jujyfruits.
For an Italian wool throw from Missoni, this under-$200 sunset-toned blanket is a pretty good deal.