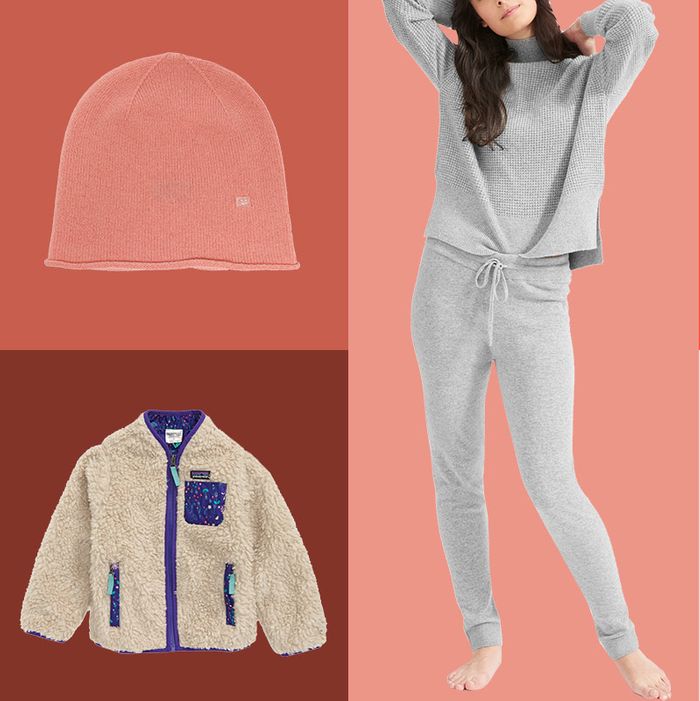 Photo: Courtesy Retailers
In this week's roundup of the best deals, we've found some fuzzy Patagonia fleeces for both adults and toddlers, on-sale Everlane cashmere, and a Martha Stewart–approved Dutch oven.
The wool (not shearling!) cuffs on these slippers roll up to become booties, in case your ankles get cold.
For the toddler who wants to participate in this very fuzzy moment.
Here's a good sale-on-sale situation: Use the code REALDEAL to get an extra 30 percent off on this flowy blouse at Madewell.
According to Pendleton, this Tuscon blanket is "robe-sized," meaning it's ideal for wrapping yourself up in front of the campfire or (more realistically) the TV.
This Acne beanie is a slouchier, more subtle alternative to the Carhartt one that we still see everywhere — an