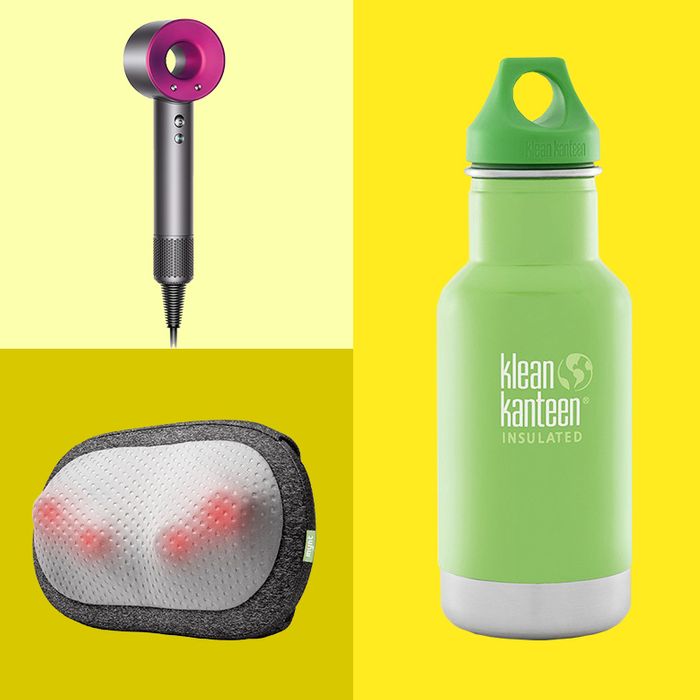 Photo: Courtesy of Retailers
If you follow our biweekly feature Your Shopping Cart, you know that we have some eerily good intel on what you all are buying. Which led us to think that, as Strategist editors, we could turn the tables and highlight all the things we've been buying for ourselves. As you'll notice, it's both a blessing and a curse to be a Strategist editor; we're picky, but sometimes we just have to get on with it. (It's online-shopping expertise meets IRL needs.) Below, what we all bought in February.
Tembe Denton-Hurst, staff writer
I, like many other Strategist staffers, have purchased these Wranglers at the convincing recommendation of Rio Viera-Newton. I'm curious about how they'll fit my plus-size, thick-thighed frame (especially because they run notoriously small), but I'm excited about the prospect of adding cool-casual slacks to my wardrobe. I've already started dreaming up outfits.
I've loved Audre Lorde since college, and although I've read her other work, like Sister Outsider, I've been slow to dig into Zami, arguably one of her most popular books. It came up numerous times for a story I'm working on, and it feels like the right time to visit the text for myself.
Casey Lewis, senior editor
Winter has not been kind to my hair. If it's not completely dry when I leave the house in the morning, my curls collapse, completely deflated by the cold. But my very old drugstore blow dryer wasn't cutting it. Not only did it take forever, it was also actively damaging my hair. That's the only way I can explain how, one night after work, I walked into Sephora, blacked out, and walked out with a Dyson in my hand. (Don't worry — I paid for it, according to the receipt and my very sad bank statement.) It really is unbelievably pricey, but I regret nothing. It dries my hair so fast, even using the low setting and a diffuser, and I swear it looks healthier.
Or maybe it looks better because I switched up my hair products. I'm not sure what to think about the recent DevaCurl backlash, but it scared me enough that I bought the highly-recommended Aveda's Be Curly curl enhancer. As Strategist writer Hilary Reid explained in her roundup of expert-recommended products for curly hair, "The expanding effect of wheat protein adds body and volume to hair, and because wheat protein easily absorbs into the hair shaft, it can help repair damage to the follicle, as well." After using the stuff for almost a month, I believe it.
Maxine Builder, managing editor
Perhaps it is sacrilege for an editor at New York to have made this purchase. But I saw Luke O'Neil wearing a version of this Carhartt baseball cap when he was in town promoting his book Hell World, and I have not been able to stop thinking about it. He had the fitted version, and I went with the adjustable one, but in both cases, there's something about the combination of the Red Sox logo on the front and the Carhartt tag on the back, all in that sturdy duck canvas, that's so deeply and wholly New England, it sends shivers up my spine.
I don't know what possessed me to buy a pair of Converse high-tops. Maybe it's because my coworker said she was "kind of over" chunky sneakers, or maybe it's because it feels like spring, or maybe it's the fact that Green Day came out with a new album this month that I've been listening to compulsively, with the fervor of a teenager who carefully writes their favorite song lyrics on their sneakers in pen (one of my favorite pastimes back in the day). Whatever the case, I found these all-white ones at Journeys in SoHo, in case you needed more proof that I am 28 going on 14, and they scratched whatever itch I had. They're admittedly hard to keep clean but have quickly become the only sneakers I want to wear because they work with everything, and I really like that they're not broken up by the blue and red stripes.