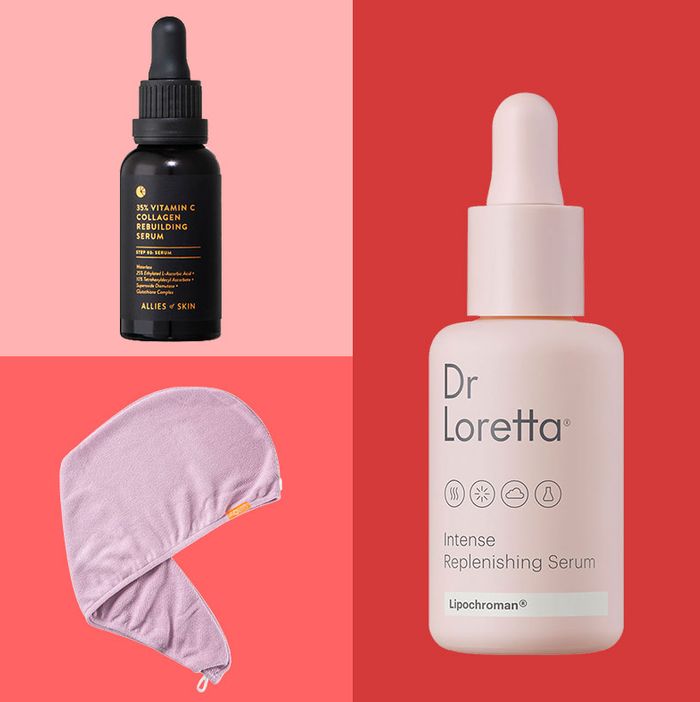 To be perfectly honest, I purchase half my skin-care products during Dermstore sales. Dermstore's impeccable curation of brands (from fancy, majorly effective Dr. Colbert to wallet-friendly but also majorly effective Cosrx) and easy-to-use search function make it the ideal place to find products for your specific skin type, in your price range. From now until March 9, Dermstore is slashing 15–20% off select beauty products from cult-favorite brands like Christophe Robin, 111 Skin, and Dr. Loretta. I've thoroughly dug through the sale and compiled a list of the products that are worth picking up.
Allies of Skin is definitely a luxury brand (most of their products are over $50), but I absolutely adore every product of theirs I've ever tried. This Vitamin C serum has a whopping 35% Vitamin C (Drunk Elephant's beloved Vitamin C serum, for comparison's sake, only has about 15%), so if you suffer from dark marks or post-inflammatory hyperpigmentation, this high concentration will kick it it to the curb. Hand to heart, I feel like this serum sped up lifting some dark marks I had on my face twice as fast as anything I used in the past.
This mask is one of my all-time favorite all-time haircare finds. It's super-lightweight (and leaves behind zero greasiness) but is still deeply conditioning. I myself use it twice a week — it's a whole lot cheaper than my absolute favorite $71 Christophe Robin mask and is truly very nearly as good.
Allies of Skin's hyaluronic acid serum is also exceptional. This formula is a blend of hyaluronic acid, antioxidants, peptides, and niacinamide, which means it'll leave your skin looking smoother, calmer, and deeply hydrated. Anytime someone asks me if I know of a dupe for Dr. Barbara Sturm's cult-y, extremely expensive serum, this is what I recommend.