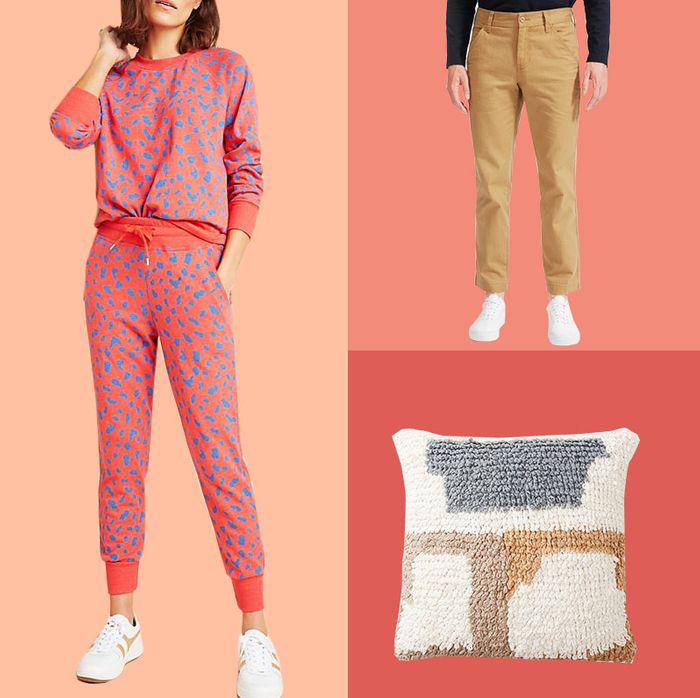 Photo: courtesy of the retailers
In this, our weekly dive into the best deals the internet has to offer, we unearthed a whole bunch of house pants, lots of cozy blankets, and some practical work pants and flouncy dresses for when things go back to normal.
A pair of kicky spotted sweats.
And a glamorous robe to top things off.