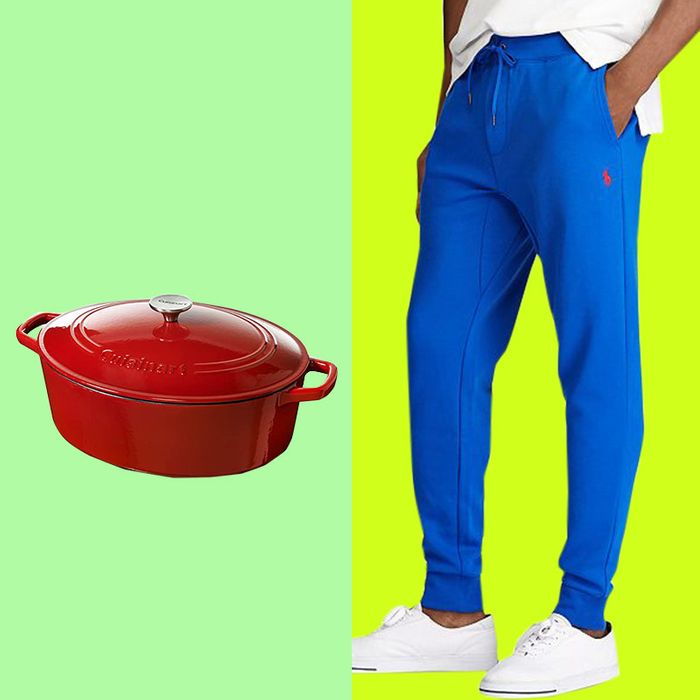 Photo: Courtesy of retailer
We're glad to be seeing some signs of spring in today's midday sweep through the internet sales-o-sphere: There's a seasonal preview at Macy's with lots of bright colors and floral prints on discount, and Walmart has vacuums up to 30 percent off, ideal for these (spring) cleaning-obsessed times. We found some under-$100 transitional weather apparel at Backcountry's winter clearance sale, and we're in the final hours for cold-weather discounts at REI's winter clearance sale. Finally, it's also the last day to stock up on rarely-on-sale products at Dermstore's "beauty refresh" sale, so if you see something you like, don't dillydally.
If the recent news cycle is sending you into a cleaning frenzy, then let us direct you to this week's 30 percent off floor care sale at Walmart. It's full of discounted vacuums that will make your job easier, including this Wi-Fi enabled pick from best-rated brand Eufy that's conveniently hands free.
We're happy with any and all reminders that the end of winter is near, like seeing all the cold-weather apparel that's now on discount during Backcountry's winter clearance sale. We think that this $100-off color-blocked vest would be a good buy for the transitional temperatures ahead.
This lightweight sweater would look nice layered under a jean jacket, and the mauve tone is just spring-y enough.
Use your $75 in savings to take yourself, and this 65L backpack, on a hiking trip.
Former tech columnist David Pogue called this Sony gadget "the best noise-canceling headphones ever made" and says he won't fly without them.
After extensive testing, managing editor Maxine Builder determined that Cuisinart's cast iron performs the closest to Le Creuset. Today only, a bunch of the brand's cookware is on sale at Amazon, including this candy-colored casserole dish that's big enough for roasting an entire chicken.
The discounts that we've been raving about during Dermstore's "beauty refresh" sale end today. If you're not convinced that now is the time to restock on a bunch of Strategist-approved, rarely-on-sale products, just consider that our resident beauty expert Rio Viera-Newton called this hair turban "life changing."