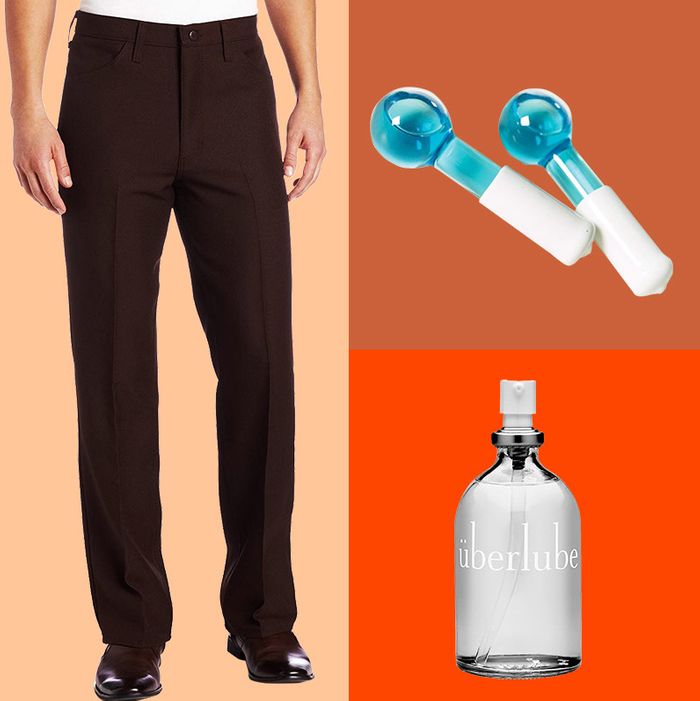 Photo: Courtesy of the Retailers
Welcome back to Your Shopping Cart, where we break out the top ten products that you, devoted Strategist readers, all bought in droves. Think of this as the tl;dr of the Strategist. If your like-minded brethren are buying these items, maybe you'd like to, too.
Last month our readers proved they are open to new things, since four items made first-time appearances on the list — including some surprisingly flattering men's dress jeans, a sheer lipstick that our beauty writer said was "instant love," and Tracee Ellis Ross–approved icy facial globes. But old habits die hard, and taking the No. 1 spot for the second time in a row is a dentist-recommended toothbrush, followed by a highly recommended drugstore moisturizer and a minimalist vibrator that's appeared on this list five times (not just around Valentine's Day). Our loyal community of side sleepers strikes again, too, making the Wamsutta pillow an all-time Strategist best seller.
Dental hygiene seems to be one of our readers' top priorities, since this is the 16th time this Oral-B toothbrush has made it on this list — and half of those times it's made it into the No. 1 slot. Dentists say what sets this electric toothbrush apart from others is the fact that it both rotates and oscillates, which helps with plaque build up and targets more of the teeth. It's also top-rated among Amazon reviewers. More than 7,000 give it five stars, including one who says, "This toothbrush leaves my teeth feeling like they've been power-washed."
Uberlube is having a bit of an anniversary, making its 20th appearance on our list. It's a favorite among experts for a number of reasons: It comes in a sleek bottle, it's slippery enough for both vaginal and anal play, and it has only all-natural ingredients.
Strategist writer Rio Viera-Newton revealed a cult of stylish women wearing these "ugly $30 men's pants," and our readers quickly signed up. Despite how unattractive the pants look online, Rio and her stylish cohort discovered that they are actually "perfectly fitted, extremely flattering pleated black slacks" for women. Strategist writer Tembe Denton-Hurst was convinced, buying a pair the day the story went up. If you're considering joining them, Rio recommends buying the pants two sizes up from your normal size.