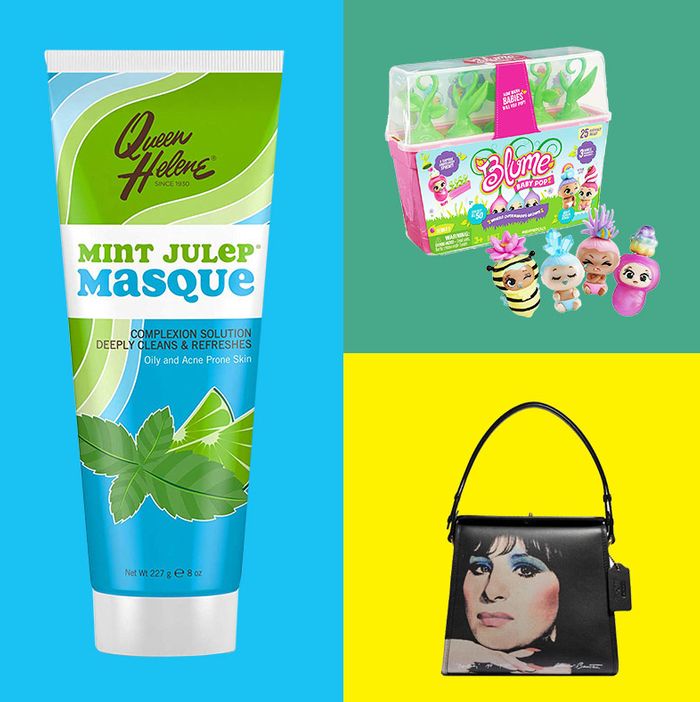 Photo: Courtesy of the retailers
We write about hundreds of products a week. Here, in our version of the Sunday circular, we've plucked out some of our favorites — expert-recommended essentials, life-changing stuff you didn't know you needed, newly-launched gizmos, and the very good deals we uncovered while trolling through the vast online-shopping universe this past week.
The best gift for a writer, according to John Waters
Yes, that John Waters. The author and auteur weighed in for our round-up of the best gifts for writers, according to writers, suggesting this slang dictionary that he uses himself. "From 'sneezing in the cabbage' to 'having lunch downtown,'' the expressions are sublimely obscene and refreshingly hideous," he told us. [Editor's note: The starting price shown at Barnes & Noble is for used copies.]
The $9 'potion' that replaced one writer's 'fancy conditioners'
Wonder Water, writes contributor Julie Vandal, "is even better than an in-shower mask." She adds that the formula "won't weigh your hair down like a more intense treatment, and because of its convenient bottle, there's no awkward scooping of a frosting-like cream conditioner from a tub." With one squeeze three times a week (each bottle contains seven 20-ounce doses that are "marked on the side of the bottle"), she says the stuff leaves her hair "so shiny and smooth that passersby could practically check their reflections in it."
The drugstore face mask Chris Black's been using since high school
Among the products we surfaced last week during Drugstore Week is this inexpensive face mask that our columnist has been slathering on since he was a teen. "It's cheap and actually shrinks pores. Unlike wild specialty shit, you can find this at lots of places while on the road. I always have some in the medicine cabinet," Black says. For 100 more drugstore buys, head on over to our new Strategist Drugstore.
Barbra Streisand, on a bag
In Don't Dillydally, we wrote about how "Coach has collaborated with the famed (late) Interview magazine cover artist Richard Bernstein on a collection of bags and apparel adorned with his images of Barbra Streisand, Michael J. Fox, and Rob Lowe." Babs fan or not, it's the sort of thing that, once sold out, could reappear at twice the cost on resale sites (the stock market's current state only makes it seem even more of a sound investment).
Harlean Harris, on a magazine