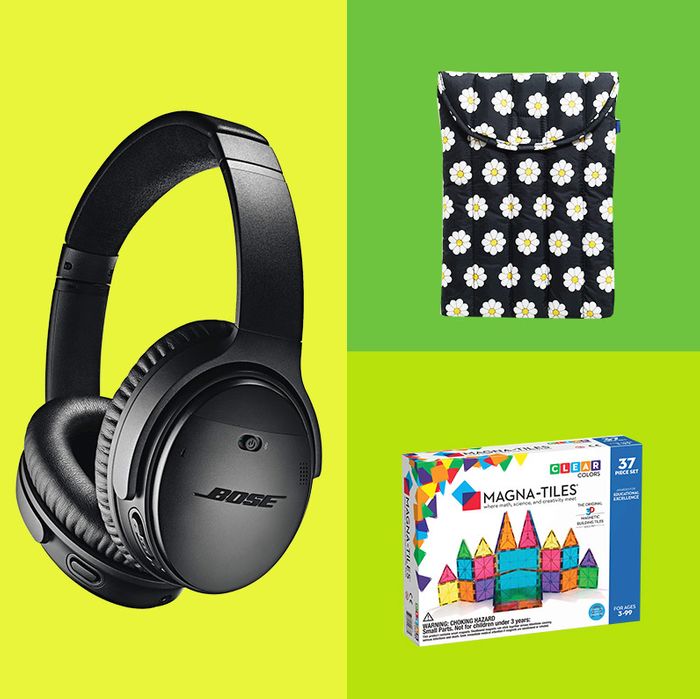 Photo: Courtesy of the Retailers
If you follow our biweekly feature Your Shopping Cart, you know that we have some eerily good intel on what you all are buying. Which led us to think that as Strategist editors, we could turn the tables and highlight all the things we've been buying for ourselves. As you'll notice, it's both a blessing and a curse to be a Strategist editor; we're picky, but sometimes we just have to get on with it. (It's online-shopping expertise meets IRL needs.) Below, what we all bought in March.
Katy Schneider, senior editor
During this stressful time (a lame way to describe this nightmare, alas), I have decided to only read books and watch movies I find comforting. Last week, I remembered how much I enjoyed Meg Wolitzer's The Interestings when I first read it the summer after I graduated college in 2014, and reordered it. It kept me off my phone the entire weekend. It is thoroughly distracting, fun, engaging, and light (but well-written, it's a Wolitzer). I found myself reading it in the shower — as in, held out in front of me — so I wouldn't have to spend any time with my own thoughts the other night. Not the bath. The shower.
I'm holed up in my childhood home with my entire family and we've been engaging in regular "group fitness." We ordered four yoga mats — one for me, my sister, my mom, and my boyfriend (my dad has so far declined to participate) — so we can follow along to my mom's favorite online class, which the rest of us are finding deeply strenuous: the Refine Method.
Casey Lewis, senior editor
I truthfully haven't purchased much this month, aside from panic-buying beans and Muir Glen tomatoes. But I did buy two extra pairs of my beloved Madewell leggings, bringing the total count up to eight. That's almost the smartest thing I've done this month, second only to buying the last extra-large tub of Clorox wipes at my local grocer.
I did get a somewhat impractical jean skirt from Madewell during their sale. (In my defense, I bought it before the stay-at-home order was implemented.) I've been wearing it around my apartment, pretending that it's spring and I'm outside frolicking in the park. It's really an ideal jean skirt — satisfyingly thick denim, a great vintage-looking wash, and a very now (but not too trendy) Western-inspired yoke detail at the waist. It says it's stretch, and I suppose it is, but it's also substantial enough to feel like it might have belonged to my mom in the '70s.
Dominique Pariso, writer