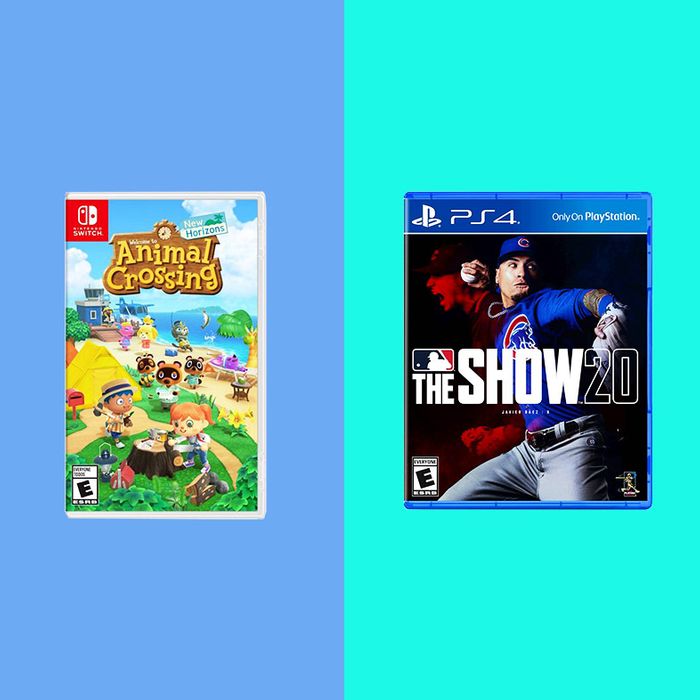 Photo: Courtesy Retailers
If you follow our monthly Strategist Haul, you're familiar with the idiosyncrasies of our editors' and writers' shopping habits. While we think of those as the highlights, there are plenty of other, less glamorous things we buy — and love — on the regular, too. That's the idea behind our series Stuff We Buy Ourselves. And though we've talked about all the things we're buying, doing, reading, even making to get through self-isolation, here, we asked our colleagues at Polygon to share the video games they're playing right now. To make this list a little easier to navigate, we've organized it by the preferred, or most popular, gaming format for each title (though many of these are available in other formats as well).
Games
for
Nintendo
Switch
Russ Frushtick, senior editor
Emily Heller, commerce writer
Ross Miller, director of programming
Karen Han, entertainment reporter
Chelsea Stark, managing editor
If you mashed dungeon crawling and creature collection (like Pokémon, without needing to catch them all) with a daily-life simulation packed with memorable characters you'll need to befriend and help, you'd get Persona 5 Royal. Set in modern-day Tokyo, your team of high schoolers is set out to do the impossible: change the hearts of the wicked and greedy by breaking into their subconscious and stealing the representation of their twisted desires. Oh, and there's a talking cat. The game has enough style and charm that even people new to the series (like I was!) will have no trouble diving into a world full of diversions — playing darts with your friends, making curry, studying for your midterms while fighting monsters — and there is something absolutely perfect about losing yourself in a 120-hour-long game right now.
Christopher Plante, editor-in-chief
I've finished NieR: Automata five times, and, after a year away from the game, I've begun my sixth playthrough. I expect to complete a few more runs before the end of spring. The 2018 action game about a future proxy war between alien-made machines and human-made android is more complex than its pulpy premise and kinky aesthetic let on. NieR: Automata is origami. At first, it appears simple, almost childish, until you unfold it and reveal a complex web of creases that lend it structure. Completing NieR: Automata for the first time unlocks a variation of the story from a new perspective, and each subsequent playthrough further unravels the adventurous yarn until all that remains is a dissertation on existential philosophy and one of the smartest critiques of the potential and limits of video games. Yes, I'm serious. And yes, it's just as good if you only want to smash a bunch of robots with weapons made from their own skulls.
Owen S. Good, weekend reporter