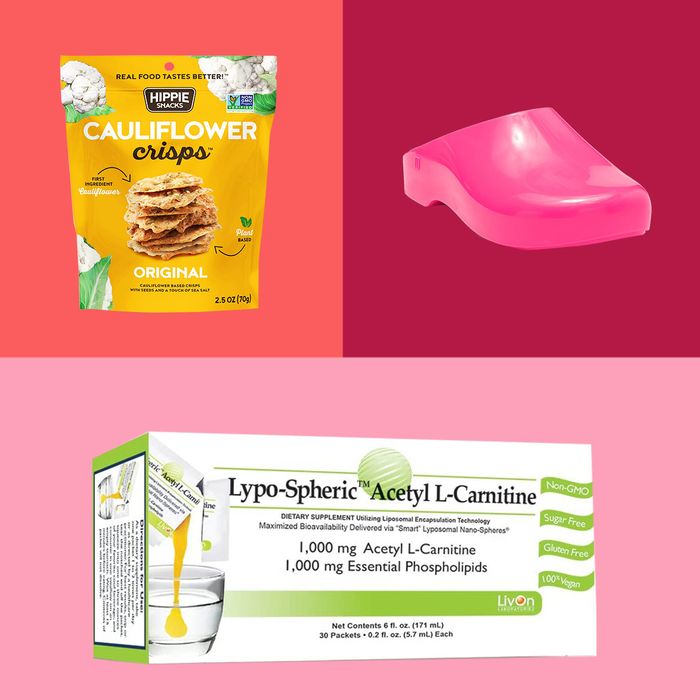 Photo-Illustration: Retailers
We write about hundreds of products a week. Here, in our version of the Sunday circular, we've plucked out some of our favorites — expert-recommended essentials, life-changing stuff you didn't know you needed, newly-launched gizmos, and the very good deals we uncovered while trolling through the vast online-shopping universe this past week, including a Parker Posey–approved needlepoint kit, the pre-workout supplement Taryn Toomey swears by, and the "Rolls-Royce" of coffee scoops.
An Animal Crossing alternative for the Nintendo Switch
Karen Han, a reporter at our sister gaming site, Polygon, says Kentucky Route Zero is what she turns to when she wants "a more careful mode of playing" than Animal Crossing requires. "This game, which is almost entirely point-and-click, is filled with text that deserves to be read and absorbed, rather than sped through. There are no power-ups to gain or levels to beat: You're just experiencing a story, the branches of which take on subtle variations depending on the dialogue choices you make," she told us. "It's a gorgeous game, one that will give back every ounce of attention you give it."
The best (affordable) acoustic guitar for beginners
"With just a few chords, you can play songs, even without lessons," one expert told us about playing the acoustic guitar — a hobby the recent Disney Family Singalong might have inspired you to pick up. "You can get an incredibly nice guitar that's perfect for beginners for less than $500," added another professional, with three experts calling this smaller-bodied acoustic guitar from Martin, which those in the industry call the "Little Martin," the best choice for a novice. The smaller body, pros say, makes it "easier to hold and navigate," but doesn't sacrifice on sound: "You could record with it," promises musician Christian Lee Hutson.
Actress Yvonne Orji's bidet
Like a lot of people these days, the Insecure star is now a proud bidet convert, telling us hers is something she can't live without. "For the latest season, we shot at a place that had a bidet, and Issa [Rae] and I were both like, 'Dang, we wish we had a bidet.' I looked at her and was like, 'Girl, what's stopping us?' And she was like, 'You right.' I just happened to be in the middle of a home renovation, so I got this one with a seat that warms up. Now I love going to the bathroom."
Rio's favorite (natural-looking) self-tanner
Self-tanning can be calamitous if not done with caution, writes our beauty columnist, which is why she has "used some of my time inside to attempt to find a product that most closely mimics what my skin naturally looks like when I'm out and about in the spring." That research brought her to this tanning lotion. "What's great about this product is that it helps you simulate a natural bronze and glow gradually. The No. 1 complaint in the comment section on Sephora is that this product is too mild, but for me, that was actually a plus. Whether you're new to self-tanning or are just looking for the most natural-looking tan possible (or, in my case, both), this is perfect."
Some on-sale clogs that could pass for status-y Calzuros
These rubbery clogs "in a spirit-lifting pink look a touch more polished than the cool-nurse-approved" Calzuro clogs, we wrote in a recent micro sale, where we also noted they're now "over half off." For more trendy fashion that now costs less, contributor Molly Young rounded up some of the best on-sale pieces from five of New York City's cultiest designers here.
A treadmill for dogs
If your pup can't get the exercise he or she needs outdoors, experts told us that parents of "inquisitive, confident" pooches should consider this doggy treadmill, which folds up to save space when not in use. Like any new thing you introduce a pet to, the pros say yours may take time to adjust, but should get the hang of it. "If your dog is nervous around new items or sounds, know that you're going to go into a week or two period of getting them fully used to it before they can actually use it for exercise," says one trainer. The experts also say that dogs can use treadmills made for humans, if you own one — and, on that note, if you're still looking for a thermometer, four vets told us that humans can definitely use animal thermometers to take their own temperature (just don't share one with Fido).
The pre-workout supplement that the Class's founder swears by
Taryn Toomey's boutique-fitness program the Class — which counts Jennifer Aniston and Gisele Bündchen as fans — is one of the many now offering online classes, so we reached out to her about the stuff she uses before, during, and after an at-home workout. She takes this gel form of "L-Carnitine, an amino acid that helps push your stored fat into your mitochondria (which are like a furnace for fat), 20 minutes before I exercise. I think it's much easier to get my system going while exercising when my body's not working on digestion."
A Mother's Day brunch she won't forget
There's no avoiding the fact that this Mother's Day will be memorable for reasons we'd probably rather forget. To make it one you and mom can still look back on fondly, you might consider shipping her this brunch spread that writer Lauren Ro sends to delight her parents across the country every year. "Everything is shipped overnight and packed with ice (if necessary); my parents have never received a less-than-pristine package," Ro writes, noting the Russ & Daughters brunch is one of many familiar cuisines you can ship to loved ones near and far using Goldbelly. "Its menu includes Chicago deep-dish pizza, authentic Philly cheesesteaks, and North Carolina barbecue. Prices vary: While my favorite Russ & Daughters bundle isn't cheap, it includes all the fixings to re-create a real New York bagel-and-lox brunch for up to six people; but for $15, you can get a dozen Russ & Daughters bagels."
A quarantine snack Chris Black calls 'A++'
If you're looking for something less elaborate, but just as indulgent, to munch on at home, our columnist says "Hippie Snacks Cauliflower Crisps absolutely slap. The crunch is sublime, and even though they are gluten free and vegan, they give off a little cheese flavor."
A Parker Posey–approved needlepoint kit
The beloved actress — an accomplished needlepointer who has turned Cameron Diaz and Selma Blair onto the craft — recently gave us her step-by-step guide to getting into the hobby. "Eyeglass-case kits are good for beginners," she promises. "I got some eyeglass-case kits — there are nice ones on Etsy — for Selma, Cameron, and Christina Applegate on the set of The Sweetest Thing. They hadn't done needlepoint before, but they picked it up and enjoyed it."
And the 'Rolls-Royce' of coffee scoops