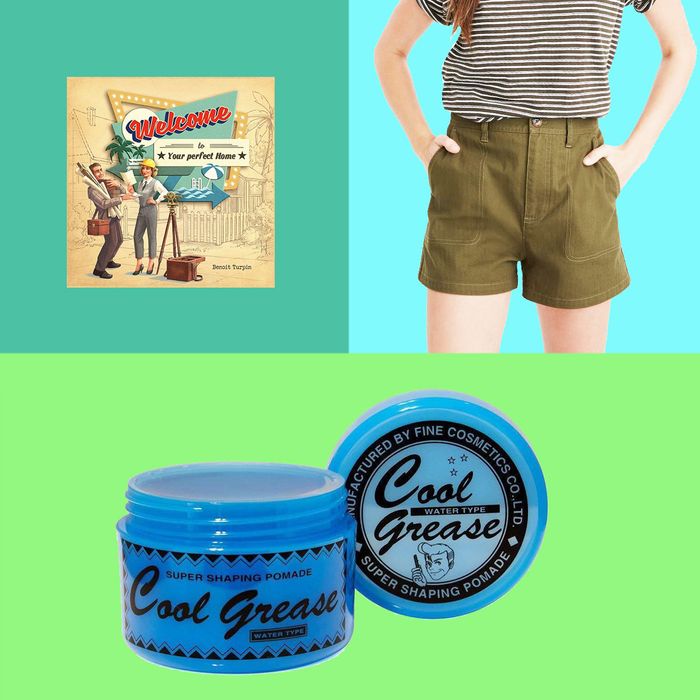 Photo-Illustration: Retailers
We write about hundreds of products a week. Here, in our version of the Sunday circular, we've plucked out some of our favorites — expert-recommended essentials, life-changing stuff you didn't know you needed, newly-launched gizmos, and the very good deals we uncovered while trolling through the vast online-shopping universe this past week, including a tiny oven that one mom relies on in quarantine, gamers' favorite Zoom-friendly board game, and a hair mask that deep conditions in 60 seconds.
The fast-working mask Rio uses to deep-condition her hair
With salon visits off the table, our columnist has "taken to extensive, at-home, deep-conditioning treatments to make sure that, as my hair lengthens, it doesn't grow into a tangled, uncontrollable, broomlike disaster." This mask, she says, is ideal for those who want fast results. "I have to admit I was truly impressed by just how incredible this product made my hair look (shiny, silky, and perfectly wavy) after using it for its recommended time: 60 seconds. It's not the most conditioning mask out there, but it certainly makes hair look very good for a solid three to four days." (A note that Sephora Insiders, a.k.a. anyone who signs up for Sephora's free loyalty-rewards program, can get 10 percent off their purchase through April 27 with code SPRINGSAVE.)
The pomade rapper G-Eazy uses to style his hair
"My hair is a big part of my identity as G-Eazy. I'd describe it as greaser–meets–Elvis Presley–meets–gentlemen from the '50s and '60s. I use a comb with this pomade to slick it back," says Eazy (G?), who can't live without the stuff. "I found the Cool Grease pomade at a barber shop in Oakland I used to go to, and it just worked." Styling products like this, we should note, are a also barber-approved way for sculpting and camouflaging men's hair as it grows in, in case yours is getting long but you're hesitant to cut it yourself.
The putting mat one dad used to turn his living room into a (mini-) golf course
"With few sports to watch — reruns are never as exciting, and the pre-taped, pro-cornhole games some networks have been airing can only keep your attention for so long — I decided to buy an indoor putting mat I could use to work on my golf game," writes contributor and Strategist dad John Rotunno. "The Putt-A-Bout Par 3 mat's three different holes (or pins) make it kind of like three practice greens in one, since each requires a slightly different approach," he continues, noting this versatility inspired a brilliant hack: "By rearranging a couple of pieces of furniture in my (and most every person's) living room, I created a course with unique holes featuring different "hazards" to play around as I tried to sink a ball into one of the mat's three pins." (Click here to see a blueprint of said course.)
Madewell shorts on sale for $22
Whether you wear them to work from home or couch surf, we "think indoor shorts will be the sloungewear of this summer." The season hasn't even started, but right now, you can get this easy-to-wear, elastic-waisted Madewell pair for just $22 — a darn good deal, considering all the time you have to wear them. (They come in two colors, so if you really like them, at more than 50-percent-off, it's basically a buy one get one free situation.) If you want to shop around, the shorts are one of hundreds of sale-on-sale items at Madewell that are an additional 50 percent off with the code BIGTIME.
The best wine subscription (if you like natural wine), according to sommeliers
Photo: retailer
In speaking to sommeliers about wine subscriptions worth your money, Ian Bishop, the portfolio manager at Flavors of Italy, had high praise for Primal Wine Club. "Low-intervention, natural, low or no sulfites — whatever your vernacular, Primal Wine curates an excellent selection of wines you most likely aren't familiar with," he told us of the service, which starts at $85 a month for monthly, three-bottle shipments (and, right now, is offering new subscribers a free bottle for their first month, plus free shipping).
The best board game to play on Zoom, according to gamers