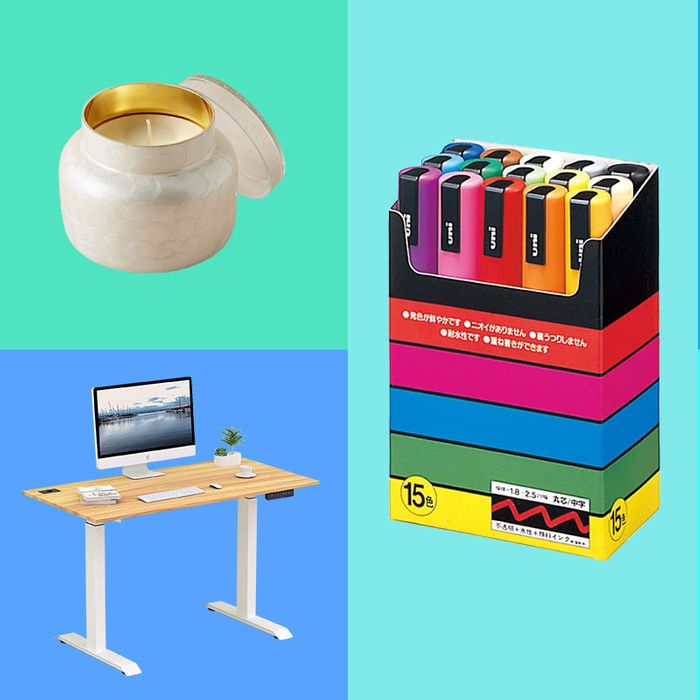 We write about hundreds of products a week. Here, in our version of the Sunday circular, we've plucked out some of our favorites — expert-recommended essentials, life-changing stuff you didn't know you needed, newly launched gizmos, and the very good deals we uncovered while trolling through the vast online-shopping universe this past week, including the candles the Outer Banks stars have been burning in isolation, an online class for honing green thumbs, and a better way to keep face masks nearby.
The candle Outer Banks star Chase Stokes has burned throughout quarantine
"This scent is a little bit sweet, but it's also got tartness to it — it's tropical. It brings your brain to a different place. I'm a big outdoors guy; I love the beach. This kind of brings me back to a time before all this, when we were able to get out and do things," Stokes told us when we asked him and co-star Madelyn Cline, who spent much of this quarantine holed up together, about the things they used the most while in isolation. "I'm one of those guys that, in the morning, I usually don't touch my phone. I'll put on a little playlist and I'll keep the lights low, turn on this candle, make a pot of coffee, and just give myself a minute and allow my brain to rest."
A better way to keep your mask close at hand
"Wearing a face mask to cover your nose and mouth whenever you can't properly social distance from others isn't something that's going to go away anytime soon," writes contributor Alison Freer, which is why she calls this "eyeglasses leash" an essential accessory for the new normal, because it makes it easy to keep a mask close at hand without stuffing it into a bag or pocket. "Not only does it nostalgically remind me of the beaded eyeglasses chain my grandmother used to wear, having my mask hanging neatly around my neck, ready to pull up and on at a moment's notice, has made being out in the world a lot less stressful — and it's made me a more diligent citizen, too." If you don't like this style, Freer suggests several more here.
Chris Black's "go-to" summer house shoe
Now that the time has come to retire warmer slippers, you might be looking for some equally comfortable, but more breathable, footwear to putter around the house in. Helping a reader find just that, Chris recommended these slides from Hoka One One. "The all-black version is PLUSH. Its breathable design features the brand's rockered midsole, which keeps the legs and feet loose and relaxed. Great for post-workout or just shuffling around the home. Put comfort first. The ones shown are sized for men, but you can get the same pairs for women here and here."
The Japanese markers Gene Simmons uses to sign everything (including body parts)
"I've must have signed well over a million photos and things by now," the legendary Kiss front man told us when we chatted with him about the stuff he can't live without. "The Japanese markers — they're called Poscas — are much better than Sharpies. They can write on anything — they're also much better for signing body parts. You can imagine women want certain body parts signed all the time, but if you're greasy or sweating, Sharpies won't work — a Japanese Posca will, though. Someone once asked me to sign a prosthetic leg. He took it off and handed it to me and I signed it, with a Posca of course."
The most-purchased desk by Strategist readers last month