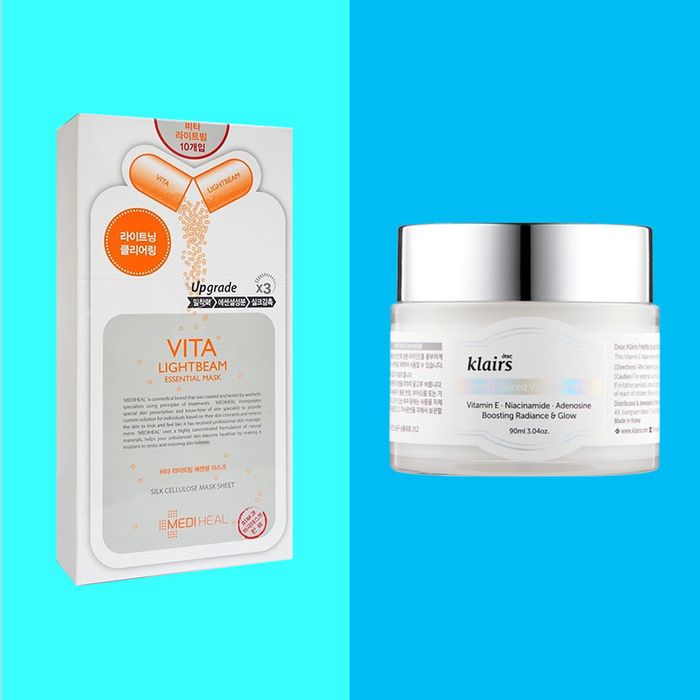 We all know to look out for major sales on holidays like Memorial Day, Labor Day, and Cyber Monday. But sometimes a special occasion isn't necessary to find incredible deals. This is particularly true in the beauty world, where phenomenal skin-care and makeup products seem to secretly go on sale year-round for no apparent reason at all. A couple of weeks ago, I found a treasure trove of Über-discounted highlighters, foundations, and palettes. Amazed, I continued sleuthing — and this week, I stumbled upon a hotbed of skin-care products I already know, love, and use, all of which are randomly currently 50 percent off or more on sites like YesStyle and Beauty Tap. Below, a roundup of those deeply on-sale, deeply incredible cleansers, masks, and moisturizers.
This "sleeping pack" (meaning an overnight moisturizing mask) from Klairs is one of my favorite ways to achieve plump, supple, and radiant skin fast. Its formula is packed with skin-healing, brightening, and moisturizing ingredients, including vitamin C, niacinamide, hyaluronic acid, and vitamin E — all of which work together to help you achieve glowing skin by morning. It has a jellylike texture, but once you massage it in between your hands, it thins out and absorbs easily. This should be applied once or twice a week as the final step of your evening skin-care routine.
These sheet masks from Mediheal are rich in vitamins C and E, and are one of my favorites for deeply moisturizing and brightening up my complexion. They're my go-tos for when my skin is looking a little dull, or for if (when) I've picked my face and need to get rid of dark marks quick. Immediately after using this mask, my skin feels bouncier, more nourished, and smooth. And after a few uses, I can really start to see my dark marks begin to brighten up. Leave this on for 15 to 20 minutes after cleansing your skin, then pat in the excess goop.
I love this light gel moisturizer from Su:m37. It's perfect for dehydrated skin types who generally find moisturizers to be overly greasy or oily. This light yet powerful cream uses bamboo water and fermented hibiscus, both of which penetrate deep down into your pores to help deeply nourish, hydrate, and replenish the skin. It's also free of fragrances, artificial colors, and synthetic preservatives.
I first tried these detoxifying charcoal eye patches at a friend's house a few months back and was actually surprised by how much I liked them (at first I thought they were a tad generic-looking). Leave them in the fridge, and if you're feeling puffy, tired, or perhaps even a little hungover, place them under your eyes for as long as you feel like it. Not only will they make you feel great, they will almost immediately help de-puff and hydrate your under eyes.
This creamy foam cleanser, also from Klairs, is one of the best ways to achieve a gentle yet effective deep clean if you have super dry skin. The formula was created specifically with sensitive skin types in mind, and uses calming and moisturizing ingredients such as hyaluronic acid, ceramide 3, and olive oil to hydrate and nourish the skin while ensuring your skin is free of dirt, sweat, sunscreen, and grime from the day.