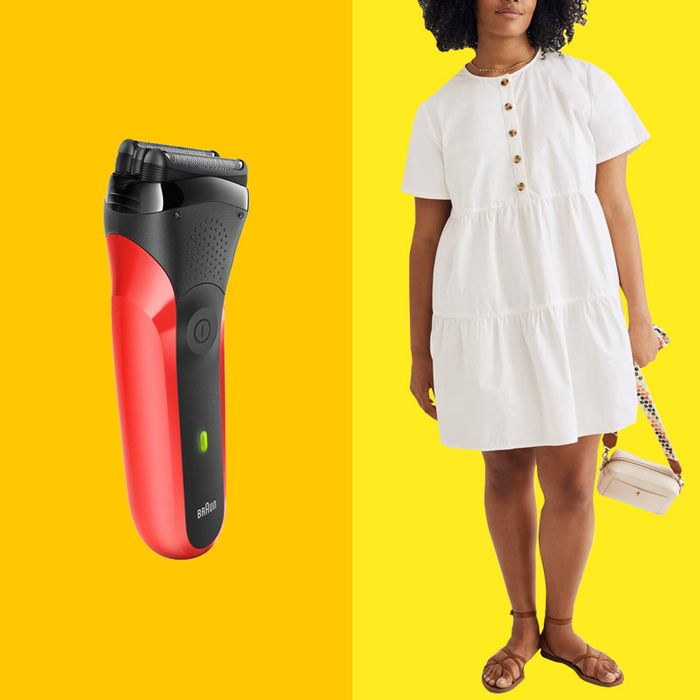 In today's deep dive into the internet sales-o-sphere, we found a handful of can't-miss deals for making summer at home a little easier, like a still-in-stock yoga mat and a half-off pair of Adidas sneakers — and a thing or two for dad, too.
A throw in a beachy, woven indigo for under $20 that's great for snuggling up on the couch to watch Netflix or setting up a backyard picnic.
The almost-neutral lilac stripe on these Strategist-approved Adidas Superstars will go with everything from tracksuits to trousers.