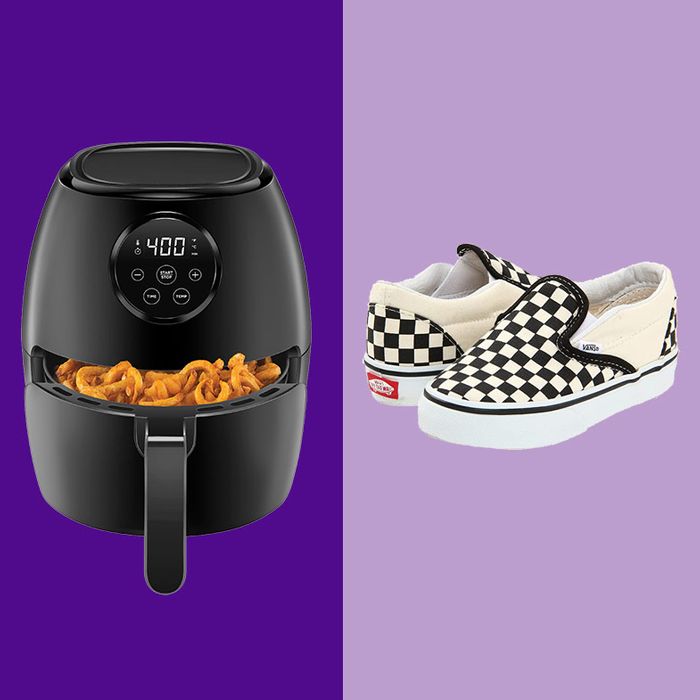 Father's Day is just ten days away, so if you haven't started shopping for Dad, today's sales roundup is a good place to start, since there's lots of highly giftable picks up to 70 percent off. (But if you're just in the market for something to brighten your day, there's plenty for gifts for you, too.)
If you're missing the boardwalk and beach snacks, here's a half-off, compact air fryer that'll let you fry up onion rings and French fries, as well as chicken thighs and bell peppers in under an hour. (We think lots of foodie dads would love it as a Father's Day gift, too.)
Another compact, on-sale appliance is this electric mop, whose three-inch base will fit into any corner or closet in your apartment — and it works with marble, wood, tile, or laminate floors.
In Nordstrom's reliably good sales section, we found this slightly '90s belt bag (that looks like something Greta Gerwig would wear).
And these surprisingly sporty, yet toddlercore, espadrilles from Dolce Vita.