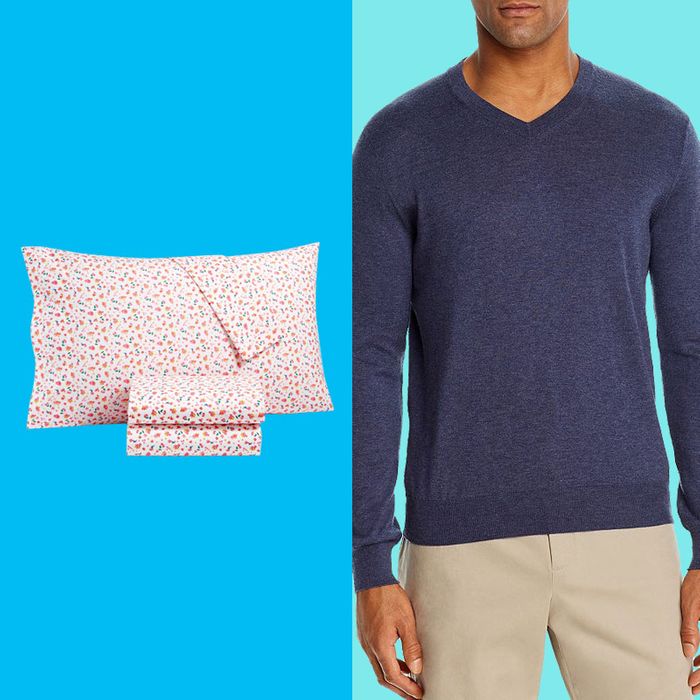 Our Monday sift through the internet's sale bins unearthed a bunch of unexpected deals, from a plush Matouk robe to a beloved massager. And for those who've yet to find the perfect Father's Day gift, we think a few of these would make meaningful presents for Dad (that'll arrive in time, too).
The Bloomingdale's sitewide sale ends tonight, so there's still time to snag a massager tool loved by physical therapists, chiropractors, and massage therapists alike for alleviating sore muscles (and one we think would be much appreciated by the dad with a sore back).
And for a full spalike effect, buy this plush cotton Matouk robe, available in a range of unisex sizes, for him to lounge in after.
While it's not exactly sweater season, Dad (or you) will be glad to have this cotton-cashmere sweater on hand once the temperature dips.
Since you likely won't be able to go in for a routine cleaning for a while, it wouldn't hurt to swap out your analog toothbrush for the Strategist-ordained "Tesla of electric toothbrushes," revered for its efficient, high-frequency cleaning power and smartphone-compatible technology.