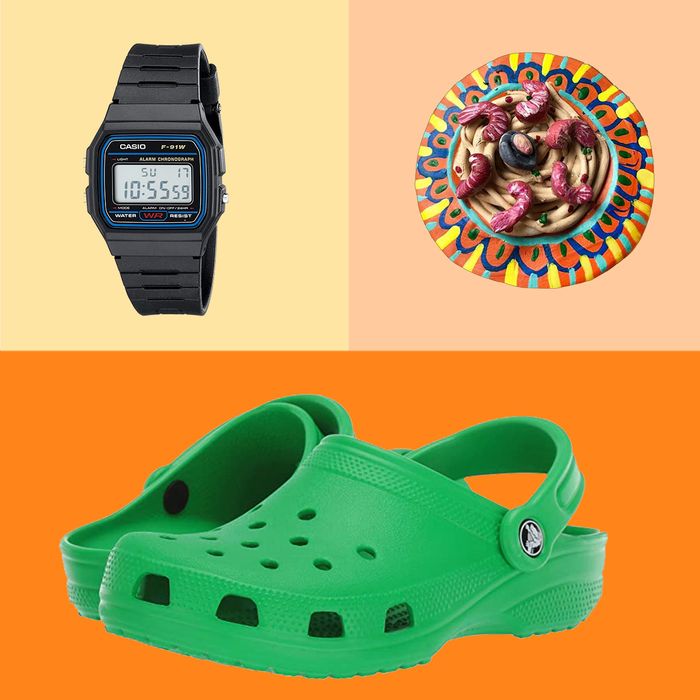 If you follow our monthly feature Your Shopping Cart, you know that we have some eerily good intel on what you all are buying. Which led us to think that, as Strategist editors, we could turn the tables and highlight all the things we've been buying for ourselves. As you'll notice, it's both a blessing and a curse to be a Strategist editor; we're picky, but sometimes we just have to get on with it. (It's online-shopping expertise meets IRL needs.) Below, what we all bought in May.
Karen Iorio Adelson, senior writer
I already own a Furminator at home, but now that I'm staying with my in-laws during the pandemic, I ordered another one, because my long-ish hair cat has been shedding all over their house. The Furminator (which we've written about before, here) is a fine-toothed metal comb with a little button you push that releases all the hair that collects on the comb. Fortunately, my cat enjoys being brushed so we've already had a few sessions, and it's truly shocking how much hair comes off each time. Her hair is looking glossy, and we're hopefully keeping the house a little cleaner.
Nikita Richardson, writer
During quarantine, I rediscovered my love of baked potatoes, and after using a wet paper towel to clean the many, many Russets I've recently baked, I decided it was time to get a real-deal vegetable brush. I love this little guy's ergonomic design and because it has that French country kitchen vibe I love.