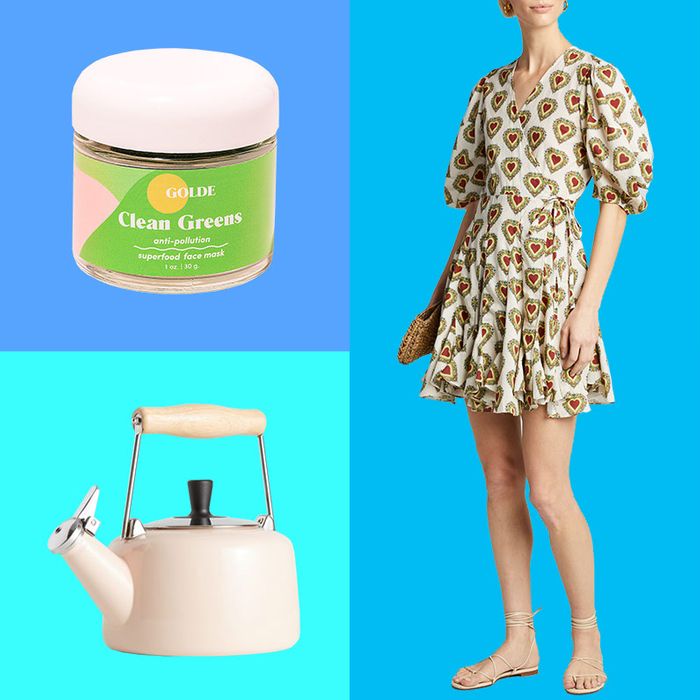 If you follow our monthly feature Your Shopping Cart, you know that we have some eerily good intel on what you all are buying. Which led us to think that, as Strategist editors, we could turn the tables and highlight all the things we've been buying for ourselves. As you'll notice, it's both a blessing and a curse to be a Strategist editor; we're picky, but sometimes we just have to get on with it. (It's online-shopping expertise meets IRL needs.) Below, what we all bought in June.
Nikita Richardson, writer
Since May, I've been telling anyone who will listen to subscribe to the podcast You're Wrong About. Hosts Sarah Marshall and Michael Hobbes do incredibly deep dives into events of the 20th century, like the D.C. sniper shootings (four episodes), the O.J. Simpson case (ten episodes), and the murder of Kitty Genovese through the lens of today. It's at times sad, thoughtful, and astoundingly funny. Over the two years the podcast has been around, they've developed a few catchphrases, including Sarah Marshall's iconic line: "It was capitalism all along."
After years of using a dented but perfectly functional tea kettle I got in the Ikea sales section five or six years ago (and a small argument with electric-tea-kettle lovers on Twitter), I finally invested in a shiny new enamel kettle for my stovetop. Yes, every indication is that electric kettles are superior. But can electric kettles whistle? I think not!
Tembe Denton-Hurst, writer
Another month, another slew of books. I very rarely read YA — but when this book popped up on my radar, I couldn't resist. It's rare that I get to see Black lesbian love on the page and even rarer when that includes characters of Caribbean descent. (When it does happen, it's likely the work of Nicole Dennis-Benn.) For me, books are a window into myself, so I'm excited to dig into the dreamy world that Junauda Petrus has created here. I have a feeling it's going to give me major flashbacks to my own early experiences, so I'm really excited to revisit that part of myself while also falling in love with her characters.
Chloe Anello, junior writer
Due to all the uncertainty with the coronavirus, it became unclear if my sister would be able to keep her wedding date in February 2021. Neither she nor her fiancée were interested in postponing, so they decided to just get married in my grandparents' backyard in July (and figure out the reception later). It'll be an intimate, summer-themed event overlooking the Hudson River, with a homemade chuppah and BBQ, and their friends attending over Zoom. I had already bought a navy silk dress for their formal wedding, but because this is more casual and summery, I needed a different type of outfit. The first one I bought got lost in the mail for a while, and when it did arrive, it didn't fit. So I bought this one from Rhode. I have only two weeks for it to get here, so I hope it goes on less of a shipping adventure (and actually fits).