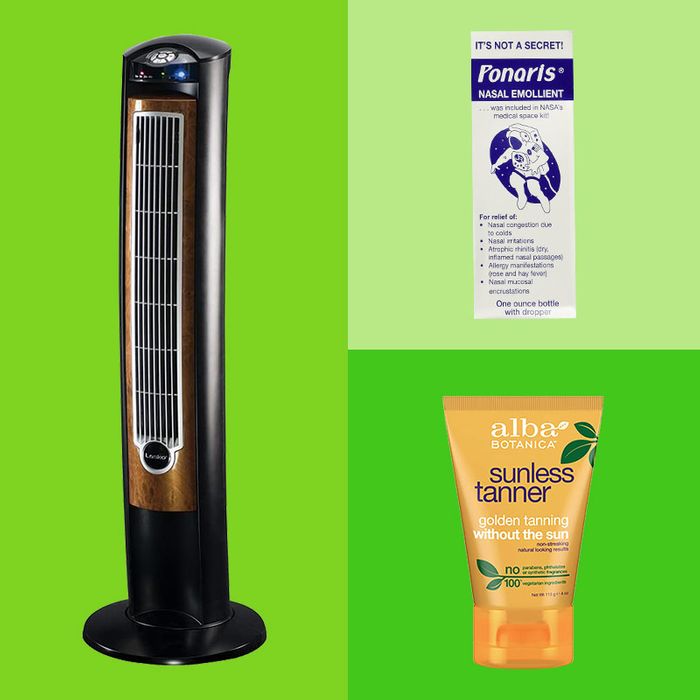 Welcome back to Your Shopping Cart, where we break out the top-ten products that you, devoted Strategist readers, all bought in droves. Think of this as the tl;dr of the Strategist. If your like-minded brethren are buying these items, maybe you'd like to, too.
The new normal is here, and many of the things we once touted as quarantine purchases are now turning into everyday essentials. We will be wearing fabric face masks for the foreseeable future, so it's not a surprise that in first and second place (for the third month in a row) are new brands of fabric face masks. They are followed by more seasonal purchases that often spike this time of year, like an expert-recommended sunscreen, an oscillating tower fan, and a NASA-approved allergy remedy that's on the list for the first time. Readers this month also showed us that while they are still in need of the same things, they are willing to try new brands. The Wamsutta Side Sleeper Pillow, our best-selling product of all time, was replaced this month by a set of well-rated pillows on Amazon. And readers have seemingly switched from the Fake Bake self-tanner that's made the list recently to a cheaper (but still Strategist approved) tanning lotion. Some things, you just won't budge on — a popular moisturizer for dry skin is on the list for the fifth time, a trusty handheld vacuum cleaner is back for the 12th time, and a very giftable back massager makes its sixth appearance on the list.
Taking the No. 1 spot for the third month in a row is a fabric face mask — but this month, the Buck Mason mask pack was beat out by a Vistaprint one. For something to make its best-seller list debut at No. 1 means it must be pretty good. We tested it and found that the adjustable ear loops, bendable-wire nose strip, stretchy fabric, and an added lower section that hugs your chin makes this mask fit several different face shapes securely and comfortably. It comes in lots of different patterns and passes the all-important light test, too. It also happens to be a mask you can feel good about purchasing; for every mask you buy, Vistaprint will give 10 percent to support small businesses impacted by the coronavirus.
Yet another fabric face mask that made a first-time appearance on the list this month is the Vida version. When Camilla Cho, our senior VP of e-commerce, tested the double-layer cotton face mask with adjustable ear loops, she found it to be breathable even with the filter. Best of all, she said the adjustable nose strap makes the fit snug, which in turn helps keep her glasses from fogging up.
This marks the fourth time this expert-recommended sunscreen has shown up on the list, and it's turning into a bit of a seasonal staple. More than five dermatologists have recommended the facial sunscreen to us over the years because it offers so much more than protection against UV rays. It includes niacinamide, a vitamin B3 derivative with anti-inflammatory properties that can fight breakouts and is recommended for people fighting acne, rosacea, and hyperpigmentation. It also tops our list of best sunscreens for dark skin because it goes on clear. If you missed getting it last month, now is a great time to stock up because it's on sale.