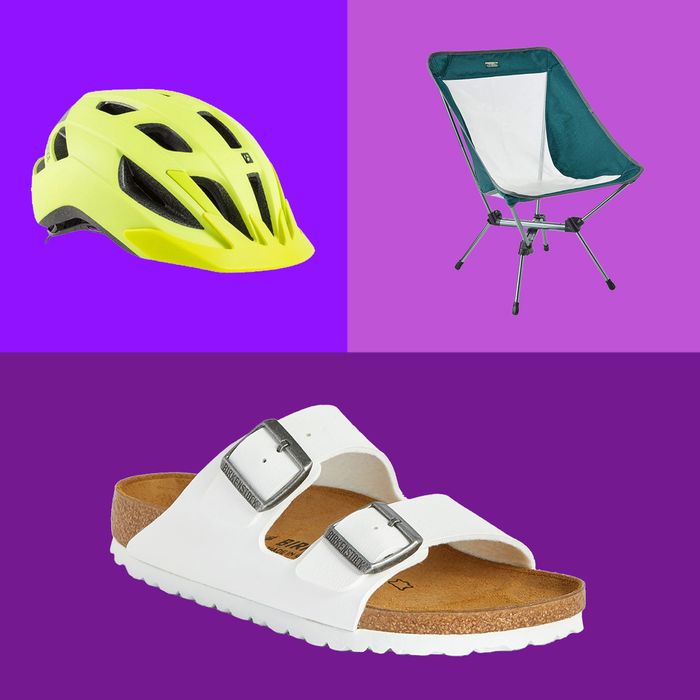 If you follow our monthly feature Your Shopping Cart, you know that we have some eerily good intel on what you all are buying. Which led us to think that, as Strategist editors, we could turn the tables and highlight all the things we've been buying for ourselves. As you'll notice, it's both a blessing and a curse to be a Strategist editor; we're picky, but sometimes we just have to get on with it. (It's online-shopping expertise meets IRL needs.) Below, what we all bought in July.
Maxine Builder, managing editor
If you're a regular reader of this column, you likely won't be surprised to hear that I went a little wild at REI's Fourth of July sale. I picked up three pairs of Smartwool socks, a quick-drying Mountain Hardware tank top, and a half-off ski helmet from the rarely on-sale brand POC. But I was most excited about the Aeropress travel kit I bought (even though it wasn't on sale). It's a little smaller than the original Aeropress, able to make eight ounces of coffee instead of ten, but the whole thing packs away into a neat travel mug and makes coffee that tastes far better than the instant coffee I usually bring on overnight camping trips.
The best thing I bought this month, however, was this camping chair from L.L. Bean. It's super-lightweight — just over 2.5 pounds — and it packs up in a little bag, to about the size of an extra-long Nalgene bottle. That means it's compact enough to throw in a tote bag or backpack. And though it looks like it might be uncomfortable, I swear that sitting in it is like being swaddled in a hammock. It's so comfortable and supportive that I've even taken to setting it up inside my house.
Karen Irio-Adelson, senior writer